MAFT professor passes away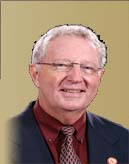 Harper Gaushell, a professor of marriage and family therapy and counseling at ULM, passed away Friday morning.
Gaushell worked at ULM for 32 years and helped found the Marriage and Family Therapy course.
A memorial service will take place at 1:30 p.m. Friday, March 1, in room 107 in the Nursing Building on campus.