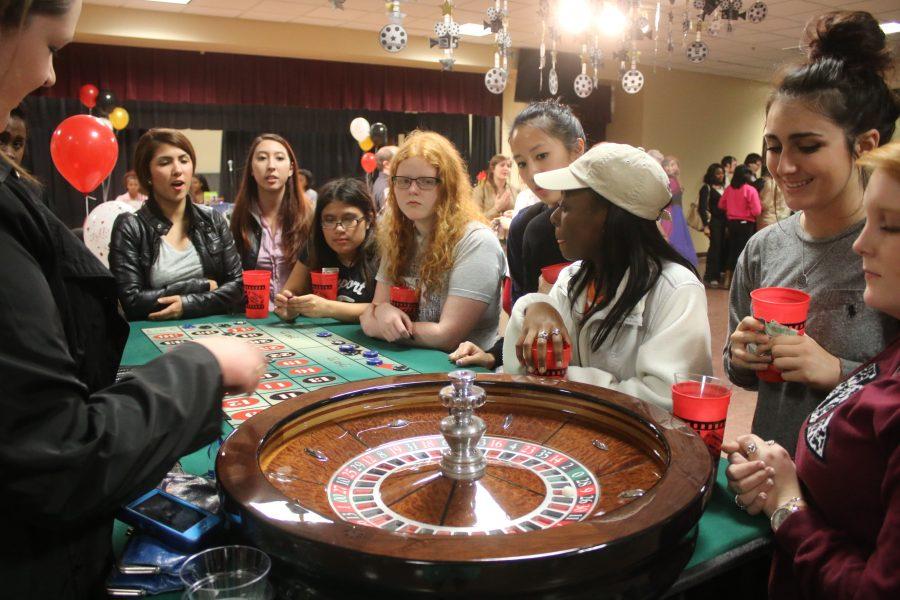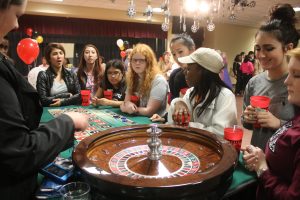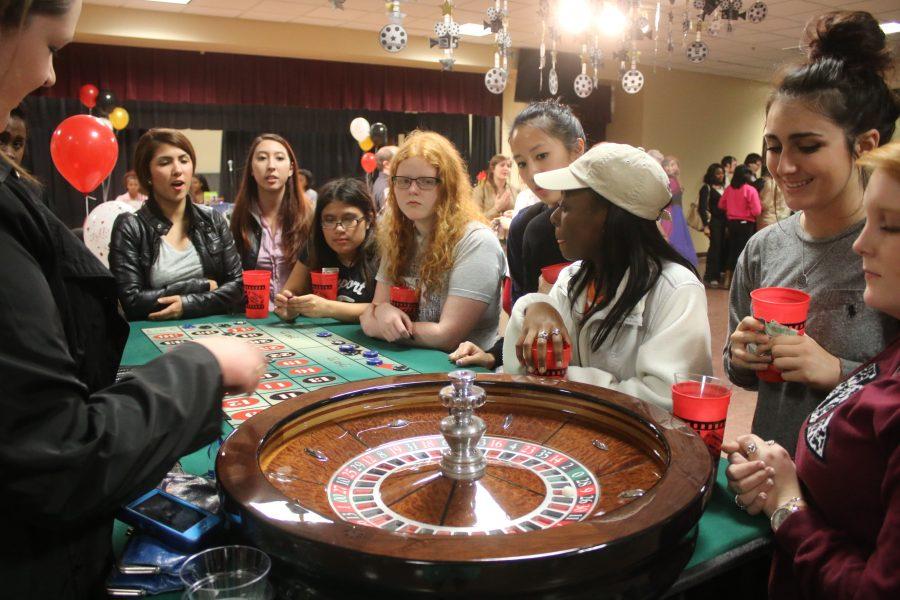 CAB transformed the SUB Ballrooms into a miniature Las Vegas with the help of students, faculty and staff last Tuesday.
The idea to treat ULM students to a little taste of adult life started about 12 years ago according to Maggie Warren, the head of CAB. It kicks off the spring season on campus.
A cup with $5,000 was given to all who arrived and a handful of casino coins. All guests were encouraged to walk the red carpet like a high roller. "I think this night is special because it gives everyone a chance to let their hair down and pretend for a while," said CAB member De'Ambra Williams.
The food was abundant, the drinks were cold and the crowd was happy. But the stars of the night were the games and prizes. It was a pick-your-poison type of night between roulette, casino war and blackjack.
The novelty of the night filled the ballroom with smiles and laughter. There were dealers to hold your hand through your first attempt at losing all  your money.
Taja Carrier was a little nervous to stand and play at the blackjack tables.
"I don't want to lose all of my money at one game," Carrier said.
Carrier continued to unknowingly hit when she probably should have folded.
The student body had the chance to see faculty members let loose and enjoy their company.
It was also a rare opportunity for a few students to get a little satisfaction in beating some not-so-favorite teachers.