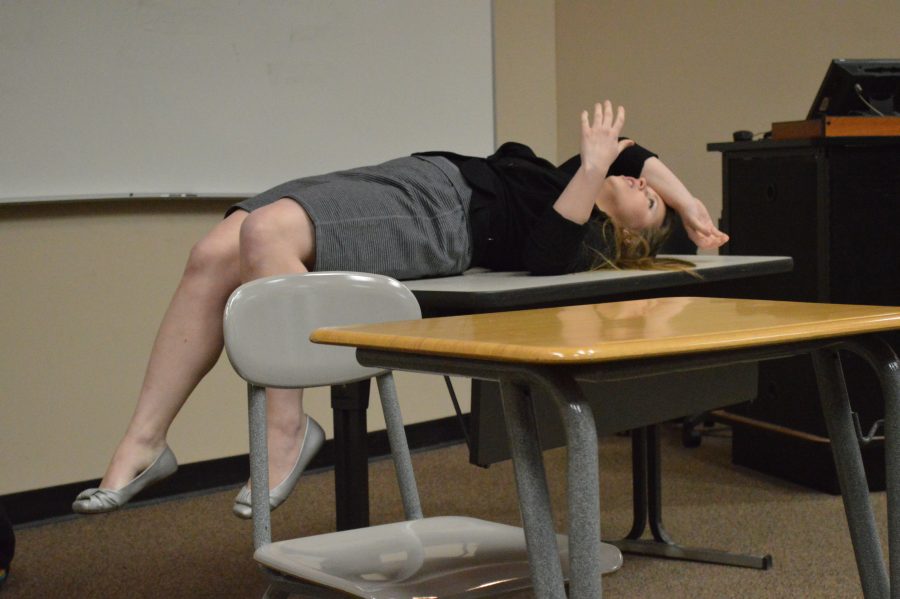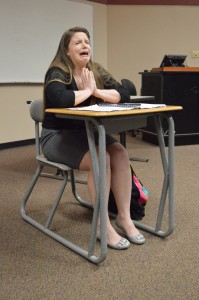 On Thursday the spring Yapalooza kicked off in Stubbs 100. As the name suggests, yap- talking or interacting and palooza- a party or fun time- was just that: a fun way to celebrate communication.
This program is presented by communication classes: communication 2009 – Evidentiary Speaking and communication 3005- Performance Advocacy and sponsored by the ULM Speech and Debate Forum.
Yapalooza is a free event held every semester and is open for all students to attend and participate.
There were eight performances this semester. The genres including poetry, prose, speech, lyrics and more.
Many of the presenters conveyed a message through their work.
Percy Ri'chard, performed his piece "The People We Hurt," which featured a poem with a presentation of images. He chose to do his performance on suicide awareness because he had two best friends commit suicide.
"It was a very tragic experience being so close to both of them, and I just wanted people to know that even if life is hard and bad it is better to stick it out than to just commit suicide," said Ri'chard, a junior communication major.
Siddartha Dhakal, a freshman biology major, gave an inspirational speech on choice.
He spoke about his personal experience with life changing choices and sacrifice.
"I always like to talk about human values, ethics and morality. After I read an article in my class about 'The ultimate sacrifice,' I got an idea to speak on choices," Dhakal said.
Dhakal said articles he read inspired him and he could relate to the articles to his own life and the place where he comes from, Nepal.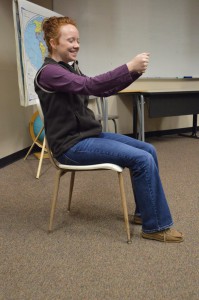 Some aspects from his speech were freedom, culture and democracy, among others.
The other performers were Alycia Hodges, Briston Paris, D.J. Jones, Iesha Tremble, Kacy Veillon and Tyler Smith.
Catherine Turner-Wilson, a communication professor, hosted the event and introduced each performer.
Davion Prater, junior mass communications major always comes to Yapalooza because he likes to watch new talents and enjoys watching the performances.
"My favorite performances were Alycia Hodge's "Superwoman" poem because it was very emotional and really appealed to audience's emotion. Also I really liked Siddartha Dhakal's speech on "Choices" because it had such a great concept," Prater said.
David Hall, a junior communication major, came out to Yapalooza for credit for four classes, but was shocked by how much he enjoyed the production.
"It was so much fun and really awesome. I enjoyed watching my friend Briston show so much hurt and painful emotions. I've never seen that side of her. Also, I loved the funny ones," Hall said.
This was Hall's first time attending Yapalooza, and after the show, he said he intends to return.