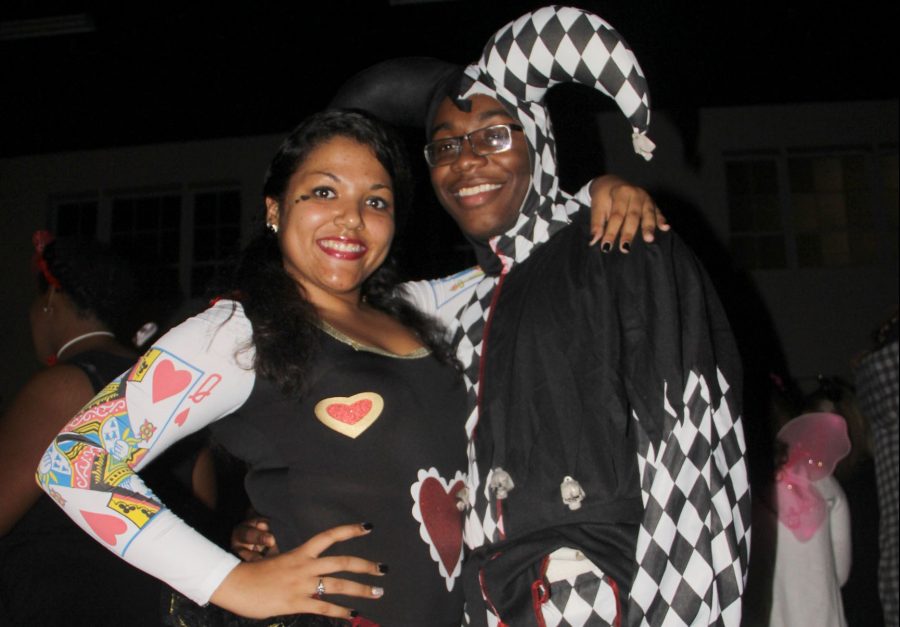 It was after 9 p.m. and something eerie was sitting in the dark.
SGA featured a haunted maze as a new attraction at their annual Halloween Ball held Thursday night in Brown Gym.
Students walked through the dark twists and turns of the maze to get to the dance floor. With spider webs gliding on top of their heads, the only things to help them find their way out were a bleak flashing light or a sudden yell from a hidden monster.
Judging from the high-pitched screams and laughter, the maze was a hit.
After years of the same ghoul routine, Chris Adkins was ready to see change.
"We just wanted to do something different this year. So we built on [the idea] for a week or two, until we came up with it. This was the best ball yet," said Adkins, SGA vice president.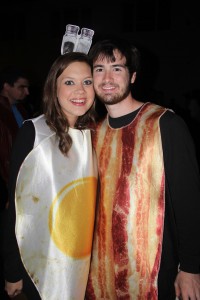 Adkins said that even though decorating the gym took the SGA members all afternoon to complete, it was worth the wait.
He said they opened the space by pushing the tables aside, making more space to mingle.
Spider webs and skeletons surrounded the DJ's booth on the stage, as he played the latest hip-hop music. The flock of disguised Warhawks danced and sung along to the tunes.
When they grew tired, they helped themselves to the complimentary drinks, food and needless to say, the candy.
Throughout the crowd of minions, emojis and mayhem, most of the costumes were homemade.
Mollie Sims said she only spent $25 for her Pikachu costume, and it was good enough to win her third place for the best costume.
"My mom and I just drew on the foam and cut it out. It was fun being crafty with her," said Sims, a senior nursing major.
First place for best costume was granted to junior and senior kinesiology majors  Jessie Walker and Amber Griffin, formerly known as Aladdin and Princess Jasmin.
"The ball was so much fun and we bought our own costumes," said Griffin, a senior kinesiology major. "They played good music this year and the extra tables and chairs plus the maze made for a more enjoyable experience."
Griffin said winning first place was a "fun way" to end her last Halloween Ball before graduation.
Third place winners Mollie Sims and Jake Pevehouse won $50. Second place winners Kelbie McCauley won $75. First place winners Amber Griffin and Jessie Walker won $100.