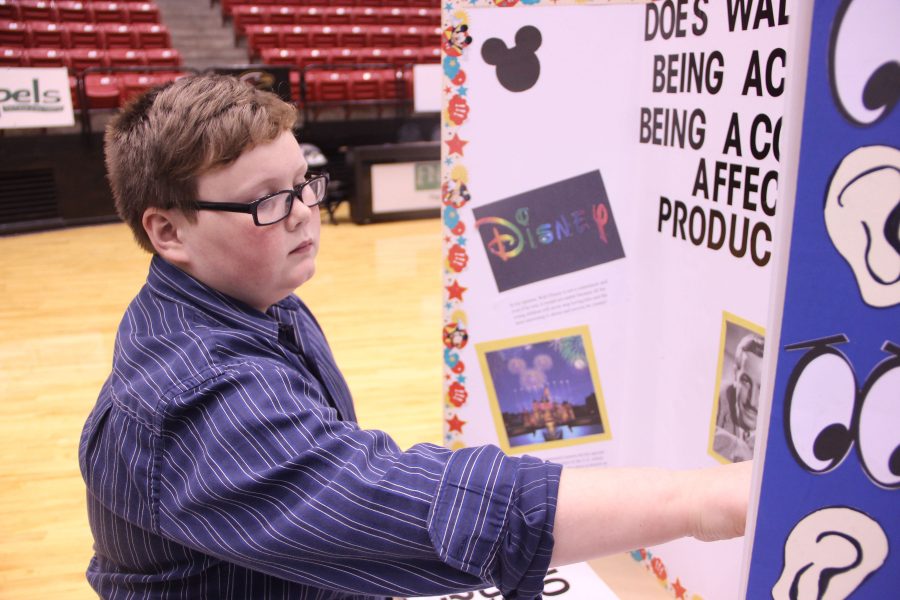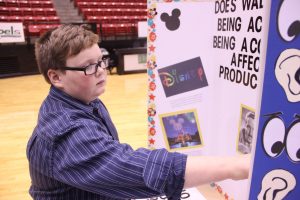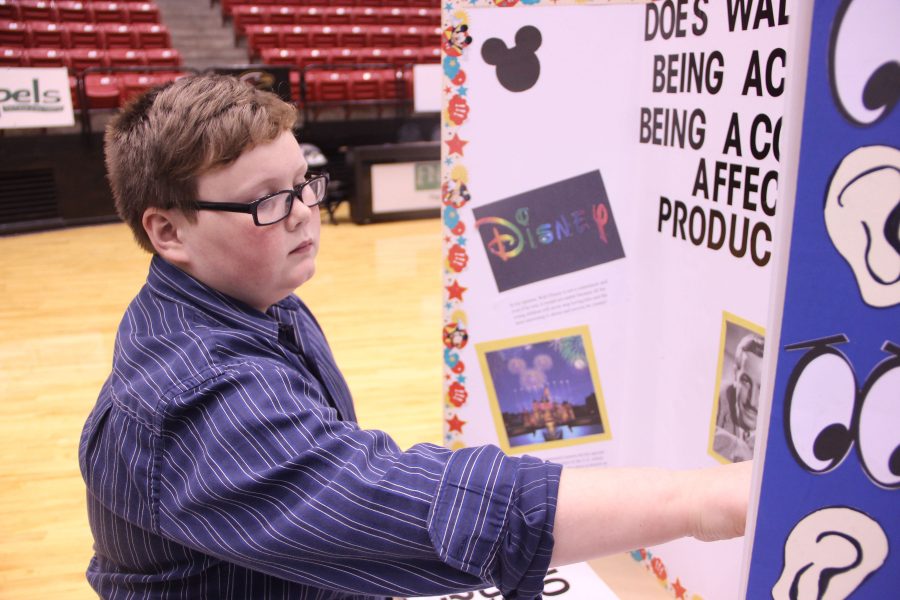 Hundreds of students from all over northeast Louisiana visited Fant-Ewing Coliseum last Wednesday to attend the 2016 Region III Social Studies Fair. ULM has hosted the fair for 50 consecutive years.
The Region III Social Studies Fair is a joint project of the College of Arts, Education and Sciences, and the College of Business and Social Sciences.
Students that participate in the fair are in grades 4 through twelve and create display boards focusing on their personal research into several topics, including anthropology, history, sociology, economics, political science, geography and Louisiana history.
"It's a wide range, a wide spectrum," said Laura McFarland, American history and world studies teacher at Northeast Baptist High School.
McFarland, who has been a part of the fair for twenty years, said she appreciates ULM for sponsoring the fair and she looks forward to it every year.
"I look forward to seeing what kids really can put forth, and what other talents they have besides what I see in the classroom," McFarland said.
John Sutherlin, associate professor of political science, has been involved in organizing the event for about ten years, along with his colleagues Neil While, associate professor of sociology, Susan Jennings, instructor of education and Kioh Kim, associate professor of education.
According to Sutherlin, after the event is organized, it takes dozens of volunteers from almost every major on campus to help judge.
Sutherlin describes the event as a "ULM effort" and a great recruitment tool for the school.
"We think of this as a great tool to reinforce the education experience, but also to welcome them to the ULM family," Sutherlin said.
Each year, ULM gives scholarships to two students. According to Sutherlin, this is to "entice the best and brightest to stay right here in the region."
Community sponsors also donate money so that winners and runners-up can take home cash prizes.