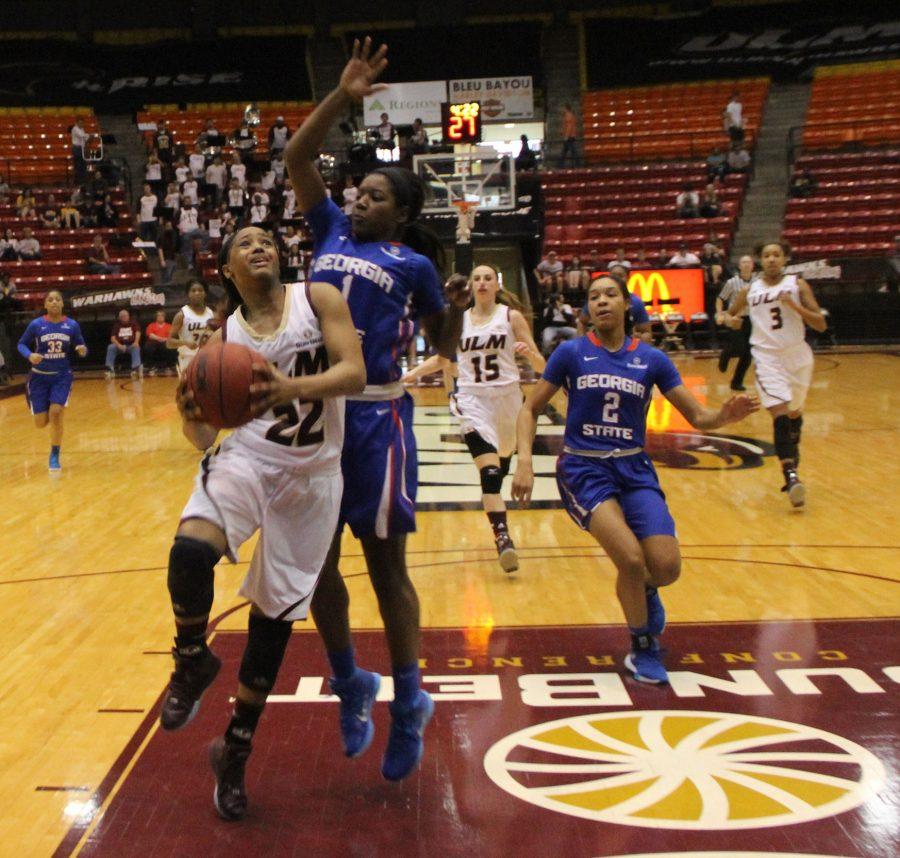 Women's basketball had a victory over Georgia Southern 59-49 at Fant-Ewing Coliseum Thursday.
The Warhawks posted a 10-2 run late in the first quarter that gave them a 17-14 advantage, their first of the game. Alayshia Hunter made all three of her field goal attempts in that span.
On Saturday, ULM brought home another victory over Georgia State, with a final score of 82-68.
Senior Aundrea Davis took the tip-off and tossed it out of bounds to her sister Adriane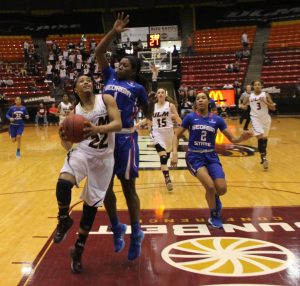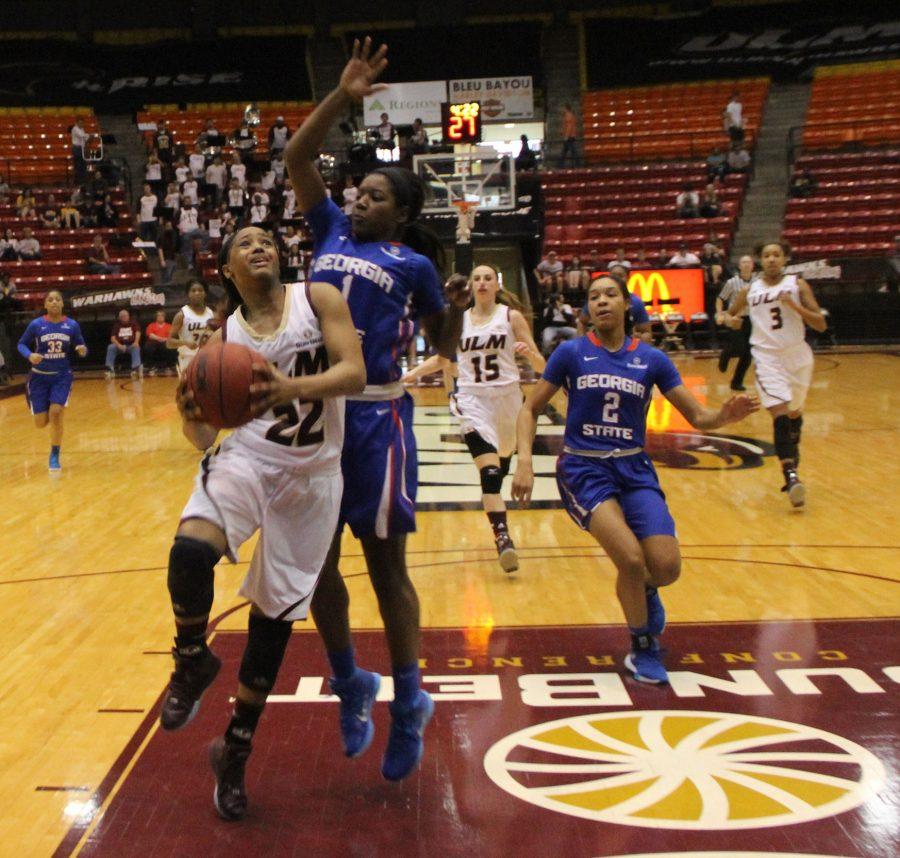 . Davis tore her ACL and meniscus in the Texas State game Feb. 18.
"It was such an honor to be able to dress out one last time and start the game and go out with a double win this weekend. As far as my career goes it was fun while it lasted but everything happens for a reason, I plan to attend veterinary school next year," Davis said.
Head coach Jeff Dow said that he was excited about how the seniors ended the season.
"They were going to start playing full court and we had the double-digit lead. I told our team that if we just kept defending and rebounding, things would take care of themselves."
Dow said that it was great to send the seniors out with two home game wins. "The girls played hard and I'm extremely proud of them."
The Panthers went on a 12-2 run that spanned the third and fourth quarters. They were 58-54 before ULM called a timeout with 6:32 left. Lauren Marker made her biggest shot of the season with a triple that put ULM ahead.
The Warhawks were able to go up by a dozen with 3:45 left after Alayshia Hunter hit a jumper.
Chelsea Tieuel upped the Warhawks' lead midway through the third quarter. Tieuel's deep three-pointer from the top of the key and fast break gave the Warhawks a bigger lead.  Hunter also put up for a 10-point ULM advantage.
"I'm just trying to hold tears back," Hunter said. "I'm really going to miss it, but if the opportunity comes I plan to take it and continue to play as long as it suits me."
The Warhawks (12-17, 6-14 SBC) took their first 14-point lead of the day when Ashley Aune knocked a free-throw down with 1:43 left in the third.
Aune played her last game Saturday and is already thinking about the future.
"It went faster than I realized going through it," Aune said. "I'll plan to help little kids and play in an adult league, as well as attend pharmacy school next semester."