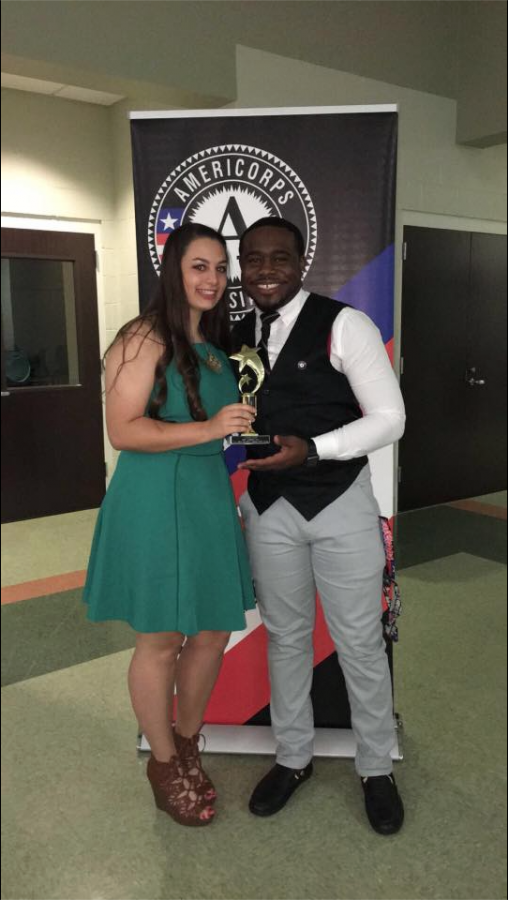 Giving back to the community is always a job well done but giving back time after time again shows an above and beyond attitude.
Layken Ciruti, a senior health science  marketing and management major, and Robert Johnson, a senior psychology major,  fit perfectly into the latter description.
"I wanted to do something," said Johnson. "I got into [AmeriCorps], and I fell in love with it."
Johnson said he's fallen in love with the program so much, he plans to open a developmental center for children after grad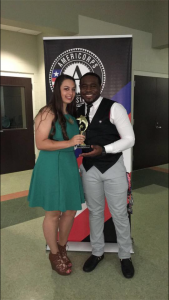 uation.
Ciruti said she heard about AmeriCorps through some friends.
"They really touch your hearts," said Ciruti. "I just kept going ever since."
Johnson has been a member of the organization for four terms, while Ciruti has been a member for three.
For them, joining the organization was all for the children.
"It's a volunteer program," said Ciruti. "In our specific AmeriCorps program, we work with underprivileged kids in West Monroe. We do after school program where we help them with their homework, we feed them dinner and we do a little fun activity before they go home," Ciruti said.
Be it mentoring children, cleaning the their tables after dinner, organizing fun events or teaching them to overcome their fears, Ciruti and Johnson make sure to give their best for the future of the children in need.
Their hard work for the organization didn't go unnoticed.
Both Ciruti and Johnson received the AmeriCorps MVP Award.
Johnson received the award  on December 2015 while Ciruti recieved hers in August.
According to Johnson, the MVP is selected by the AmeriCorps members on the basis of the efforts put in by the recipient, throughout a service term.
However, Johnson said he doesn't do it to win.
" I mean yeah it would be nice to win," said Johnson., "but I don't do it for the accolades and all that because that's not what people are going to look at."
Both Ciruti and Johnson can admit that serving in AmeriCorps, has its own set of challenges the volunteers constantly face.
Johnson said that at times one has to step back and realize that it's not about how you feel but about trying to help a child out in the long run.
"I realize that sometimes, as hard as it is for me to deal with it externally, the child has to deal with it internally," said Johnson. "You know, I might be getting upset with them, but they might be getting upset with themselves."
Johnson and Ciruti recalled the times that were the most challenging, yet the most rewarding.
"During the summer, I met a child, and her and her brother did not have manners – didn't know the yes ma'am, no ma'am, thank you and all that," said Johnson. "No matter how many times I tried tell her to say it, she wouldn't say it."
Johnson said he started a rule where if the little girl wanted something, she had to use manners.
"She started picking up the thank you's and may I's and all that other stuff," said Johnson. "I told her 'go home and say thank you and please to your grandma and tell me how she reacts' and she went home and she was telling me that her grandma was really happy when she started saying please and thank you."
Johnson said he wanted to teach the girl how to show gratefulness for the things people do for you.
Ciruti taught her mentee how to not use her past challenges as an excuse.
"Her mom couldn't keep the lights on and stuff; it wasn't because she was abused. She just couldn't keep food on the table," said Ciruti. "This woman that they knew adopted her and her sister."
Ciruti said that mentee is maturing and getting better.
"You put so much work in at least one specific child because you'll have those ones that you really connect with, and then you see how they've progressed over the time you've spent with them," said Ciruti. "That's really rewarding."
Johnson and Ciruti work for the Ouachita Parish AmeriCorps, but the organization has its branches nationwide and globally, too.