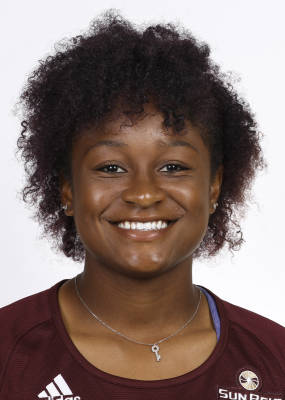 Trading in the island life isn't always easy, but sophomore midfielder Shekhinah Wells has made the most of it since her junior year of high school when she moved stateside.
Wells was born in Nassau, Bahamas and grew up around a soccer ball. When she was a sophomore in high school, she left to go play for the IMG Academy in Bradenton, Fla., which is just south of Tampa Bay.
Although coming to Florida from the Bahamas may not seem like that far, the culture shock was different for Wells.
Among the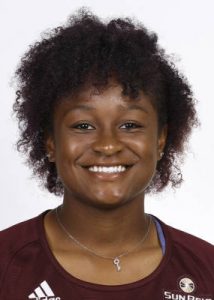 largest differences were food and the tempo of the culture as a whole. Back home, everything is calmer for Wells and not as fast paced as it is in America.
Leaving her family behind in the Bahamas hasn't been easy either, but it has been nice knowing they have supported her along the way.
"They're really proud of me; they want me to continue to work hard and see where it takes me," said Wells.
Unlike most Bahamian soccer players, Wells is playing division one collegiate soccer. Most players from her hometown never get the exposure to play anywhere. While they may have the talent, they never get the chance to go anywhere for their sport.
Wells definitely feels blessed to be able to play at ULM.
"We have some people from Canada and England; I think we can all relate. Every country is different than here, so I think we all see eye to eye." said Wells.
With Wells being a sophomore, she has seen the team make major changes between last season and this season. Under a new head coach and new faces, she believes the team is on the right path.
"It's a work in progress, but we keep putting in the time, so we're taking a step in the right direction," said Wells.
While Wells is known around campus for playing soccer at ULM, back in the Bahamas, most would know her for playing on the Bahamas' U17 Women's National Team.
Wells is majoring in psychology with a minor in criminal justice and is on track to graduate in May of 2019. Logging 152 minutes as a freshman, Wells will be a household name for ULM soccer before long.