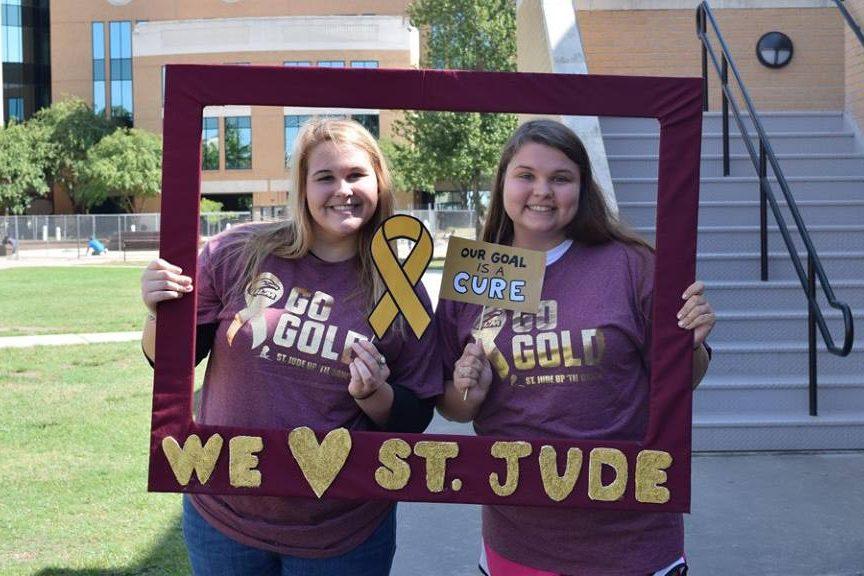 This little group got a lot bigger Tuesday.
Up 'til Dawn (UTD) recruited the most new members in the entire nation on their National Recruitment Day Tuesday.
Up 'til Dawn members were in the Quad from 8 a.m. to 5 p.m. with food, prizes, music and a lot of smiling faces to convince people to join in their mission. They ended up registering 229 students, exceeding their 150 person goal by 79.
Executive Director Nirali Patel said that at first they were unsure that they could even get 100 to sign up.
"As usual, this university and student body continues to surprise us. I'm still genuinely shocked," Patel said.
Although other schools recruited more students on Wednesday, ULM UTD recruited the most on the designated National Recruitment Day. Over the course of two days, ULM recruitment was the fourth most in the nation.
They only fell behind Belmont University, Texas Tech and University of Memphis for the two-day count.
The group raises money for St. Jude Children's Research Hospital mainly through online donations.
Dustin Hickman, CAB President and senior risk management and insurance major, joined Up 'til Dawn Tuesday and got to work fundraising online right away.
"I've had family that's been helped by St. Jude, and I just want to try and help anyway I can," Hickman said.
Students can sign up to fundraise online where they are given a personalized web URL that they can distribute how they want, usually over social media. People then donate to the link and the student gets prizes for however much money they raise.
St. Jude is a nonprofit hospital that provides free care to critically sick children. According to the St. Jude website, "families never receive a bill from St. Jude for treatment…because all a family should worry about is helping their child live."
Up 'til Dawn is currently tenth in the nation for fundraising. Last summer, they finished the summer at first in the nation and won a trip to visit the hospital in Memphis.
The Executive Board asks new members to like their Up 'til Dawn- U. of Louisiana- Monroe Facebook page for more information. on how to fundraise.