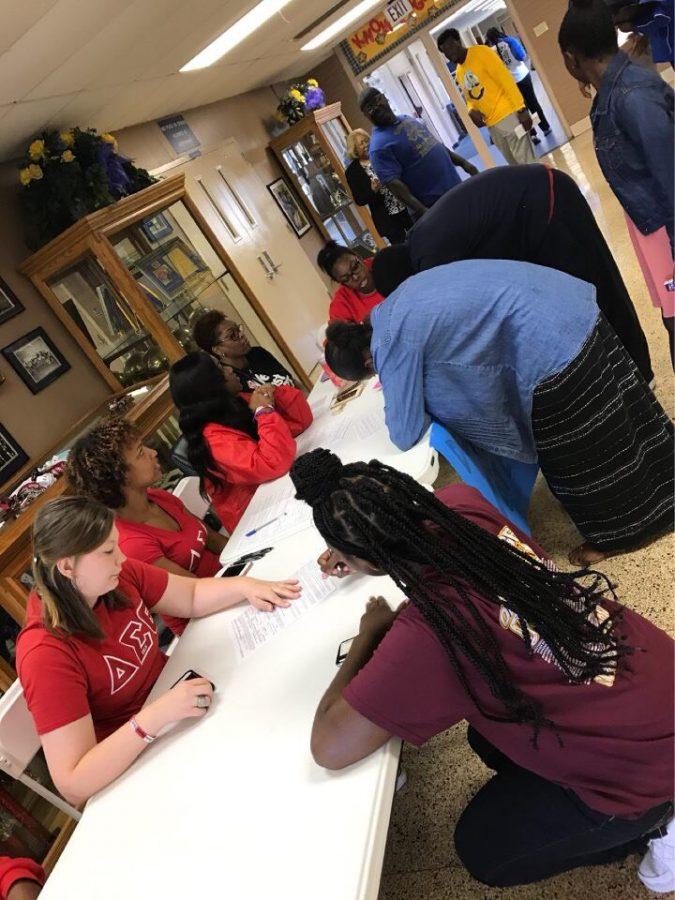 Students are making their voices heard for election year.
Delta Sigma Theta Sorority, Inc. hosted their annual Voter Registration Drive Oct. 23 – 30, and they noticed an increase in students interested i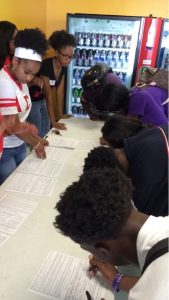 n registering to vote.
In addition to setting up their table on campus, the sorority also went to Wossman High School and Carroll High School.
Keana Howell, a senior nursing major and president of Delta Sigma Theta Sorority, Inc., said being that it is an election year and the two main candidates are seen all over social media and news reports, the younger generation seems eager to get involved.
Howell said particularly the high school students showed more concern.
"We saw in the high school students that most of them didn't know what they were voting for, and they didn't know why they should vote," Howell said. "We try to stress to them the importance of voting. If you have a problem, you can't express yourself unless you actually vote for what you want."
Aside from providing students a place to register to vote, members of the sorority were also there assisting students with any questions concerning the presidential election.
Howell said they answered questions concerning who the candidates were, what main points each candidate supports and simple facts about each candidate and their party.
Bria Mays, a senior biology major and vice president of Delta Sigma Theta Sorority, Inc., said the highlight of the event was getting students interested in participating in the voting process for this year.
Mays said initially, one student was not interested in the election, but because of the Voter Registration Drive, the student decided to register and participate in November.
"The individual that is chosen (to be president) will lead our country for the next four years, so we wanted to offer everyone an opportunity to have the chance to voice their opinion in this election," Mays said.
Mays said although they had a great turnout for this year, there is always room for improvement.
To top this year's numbers, they will start earlier in the semester next time and give out prizes to those who register. The sorority also plans to provide Absentee Forms.
The Voter Registration Drive is a part of the sorority's Five-Point Programmatic Thrust, and it specifically focuses on the Political Awareness and Involvement section.
Their goal is to reach out to the community and get students more involved in knowing how to vote and where to vote.
They also aim to enhance the voting system in the area because it's not common for college students to vote.