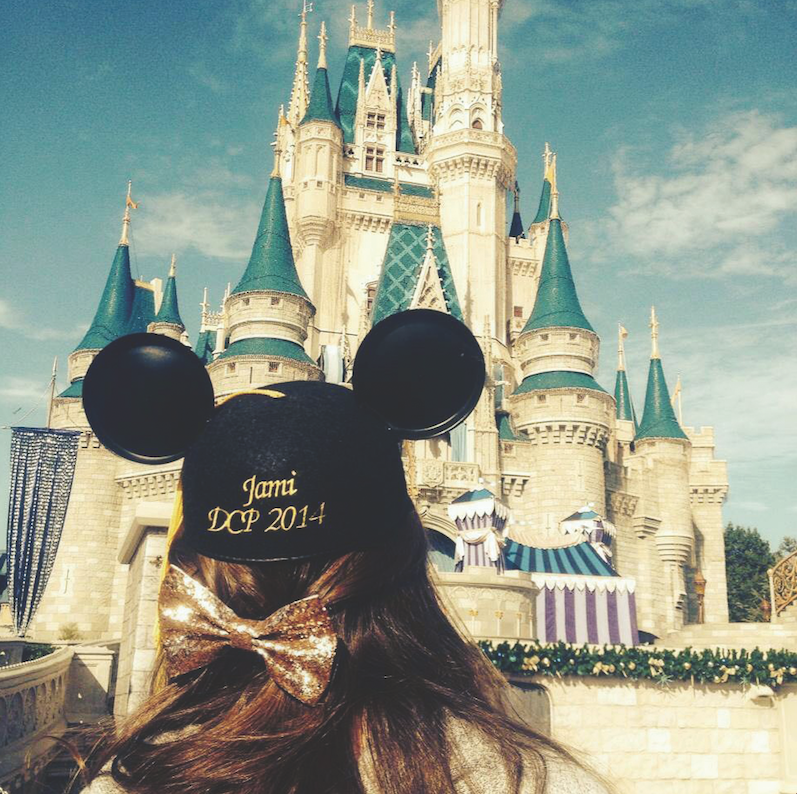 "Magical isn't even a big enough word to describe getting to work at your favorite place in the world."
Internships are important for all college students no matter the major.
Jami Holmes, a senior public relations major, agrees that "having an internship while in college sets you up for success."
The semester is coming to an end and another class is getting ready to graduate. An internship is a great way to jumpstart your career while still in college, and it is encouraged that all college students do one.
Holmes participated in the Disney College Program Internship back in 2014 at Disney World in Orlando, Florida. She said the process was very simple. It consists of three different stages: the application, a web-based interview and a phone interview. She couldn't have been more excited to get accepted.
"My favorite part was speaking to the Disney recruiter at the last stage of the process. They are so kind and encouraging," Holmes said.
On the first day, they toured Epcot which is where she would be working the attractions at Mission Space. She was the first person anyone saw when they walked up to the ride, and she was the person in the control tower making sure everything was running smoothly.
"People who were just as enthusiastic as I was surrounded me…as we were welcomed into the company. I was scared out of my mind that I wouldn't be able to handle the pressure or remember all of my responsibilities, but there was nothing to worry about," Holmes said.
Holmes described her experience as "incomparable" to anything else she has ever been a part of. So much so, that after she completed then program, she applied to go back for Disney's Summer Alumni Internship, which is a highly selective program. She said she was lucky enough to get in.
"I applied a second time because the moment I got back to Monroe, I could not stop thinking about Disney," Holmes said.
During the alumni program she gave a 22-minute tour ride on "The Great Movie Ride" in Hollywood Studios.
"As a Cast Member at The Great Movie Ride, I had the opportunity to really draw on the communication skills I've been learning about in my classes," Holmes said.
She was standing on the dock about to give a tour one day when two managers approached her, and they made everyone clap. She received an "Applause-A-Gram" (a high honor) and a letter from a family she met while working.
"It was such an honor and really made me feel like I was contributing to the Disney legacy," she said.
On her last day, she was a mess.She had almost made it through her 10-hour shift without crying, then on her last tour, as she was parking her vehicle, she looked over and saw a crowd of her co-workers waiting for her on the dock.
"I barely got out my last line before I was sobbing, and everyone was clapping for me. It was magical," she said.
Employers are impressed to see an internship on a resume, and Holmes said they are even more so to see Disney on one.
"I have experience working for the best entertainment company in the world! It's given me so much confidence in my ability to search for careers that I did not consider before," she said.
Homes says employers want to see that you have experience doing something other than studying for a test.
As a student, an internship allows you to test your strengths and weaknesses.
You can get an idea of what kind of company you want to work for while holding an internship  and begin to shape the rest of your college career from that. Getting real world experience will set you apart from your peers.
Holmes encourages those who want to apply for the Disney College Program to just go for it!
"It is hard work. But, it is rewarding work. You get to make an impact on family memories, people celebrating successes, and people coming through hardships. You will share the memories you make at Disney for the rest of your life," she said, and that is exactly what she is going to do.
Jami ended her Disney College Program experience in Magic Kingdom.
There she was, sitting with her friends, watching the fireworks show.
"We all just held each other and cried because we had the most amazing internship experience, and we just weren't ready to go back to reality," Holmes said.