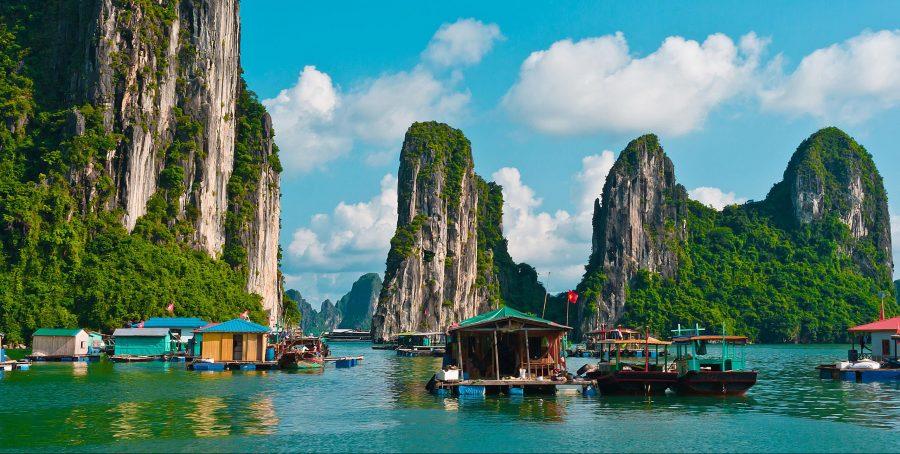 We are halfway through the spring semester, which means summer is only about two and a half months away. Yes, I've been counting down ever since the first day of this semester. Now, even though the break might release us from our essay deadlines, presentations and tests, it will also bring with it three months of heated nothingness.
So, instead of living out of our suitcases in our old rooms, why not utilize this precious break to actually go out and about, explore new places, learn new cultures and rediscover ourselves?
Here are two underrated places that are definitely worth a visit this summer and will not leave a hole in your pocket (provided there's some sort of savings plan).
Vietnam: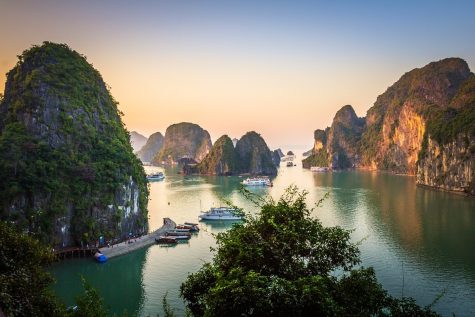 This coastal nation in South Asia is slowly putting itself on the global tourism map with its bustling cities and rich cultural and natural heritages. Vietnam is perfect for someone trying to enjoy some waves while being very close to the picturesque hills.
During your time there, you could take a stroll through the Hoi An ancient town and witness the French influence on Asian culture. Ha Long Bay in northern Vietnam is well known for its many islets and engaging activities like cave surfing and kayaking. Or if you prefer a desert setting, then the sand dunes of Mui Ne (you heard it right, sand dunes) are definitely worth a visit. These dunes can be used for sand sledding or used as an exotic picnic spot.
However, the best part is the affordability. Since most brands have their factories in Vietnam, products there are much cheaper than in America. A normal Vietnamese lunch averages to just $4. Also, while you are there, remember to try "Banh Mi", a local, hearty sandwich just for $1.
Denali National Park and Preserve, Alaska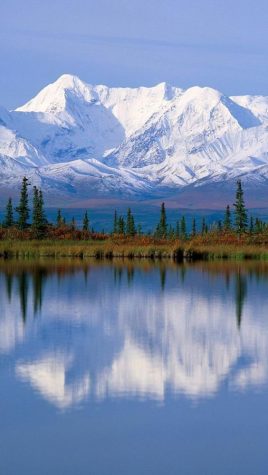 This place would be ideal for those wanting to get as far away as possible from the brutal southern heat. Although famous for its rustic setting and extreme winter trails, summertime in the park is more suitable for an average traveller.
The downside? The park has only one road, most of which is only accessible by bus. On the brighter side, the park provides various bus options to best match the different possible itineraries. Visitors have the option of taking a tour of the entire park (which is a bit more expensive) or just catch a free ride that operates on the outskirts of the park.
A four-day trip would be enough to catch some of the major attractions in the park. You could take a hike to Horseshoe Lake or The Three Lake trail, both of which projects Mother Nature at its best. Though the magical Northern lights do not usually begin until mid-August, one could always try to stay up late night hoping to catch a glimpse of it. Don't worry, they have actual forecasts for the lights, so you know when to be prepared.
Also, while you are in the park, make sure to stop by the Denali Sled Dog Kennels to see all of the huskies. Denali is the only national park in the U.S. to use canine rangers. The free visit allows you to pet the dogs, attend an informational session and watch an actual pack demonstration.
https://www.nps.gov/dena/planyourvisit/meet-the-sled-dogs.htm
Now, both of these places might be relatively cheap, but both have an additional flight fare which never comes cheap. However, here are some tips that might help you budget your trips and save you from any last minute panics.
Start today: This one step holds true for pretty much every situation in life. If you want to go to some place overseas for the break, planning takes a long time. So, the sooner you put your mind to it, the easier it gets.
Decide where you want to go, what all you want to visit and how long do you plan to stay. Once you have the foundation laid, you can start working from there. Also, statistically, booking your flights exactly 10 weeks prior to departure offers the cheapest prices.
Get a job: You don't necessarily have to get a high paying job to be able to travel. The secret is in how much of it you save. If traveling is on top of your list, get a small job and deposit all of your pay checks into a separate savings account. This might be just enough to fund a cheap, roundtrip economy seat.
When in Rome, do as the Romans do: This comes from personal experience. When traveling to a foreign place, try to blend in with the host culture. Eat local, spend time in the farmer's market and try to look up local favorites. If possible, even try to find a host family. It saves you from the multi-figured hotel bills.
With all these being said, traveling is never simple. But starting early, learning to save and choosing the cheaper option does help out a lot.