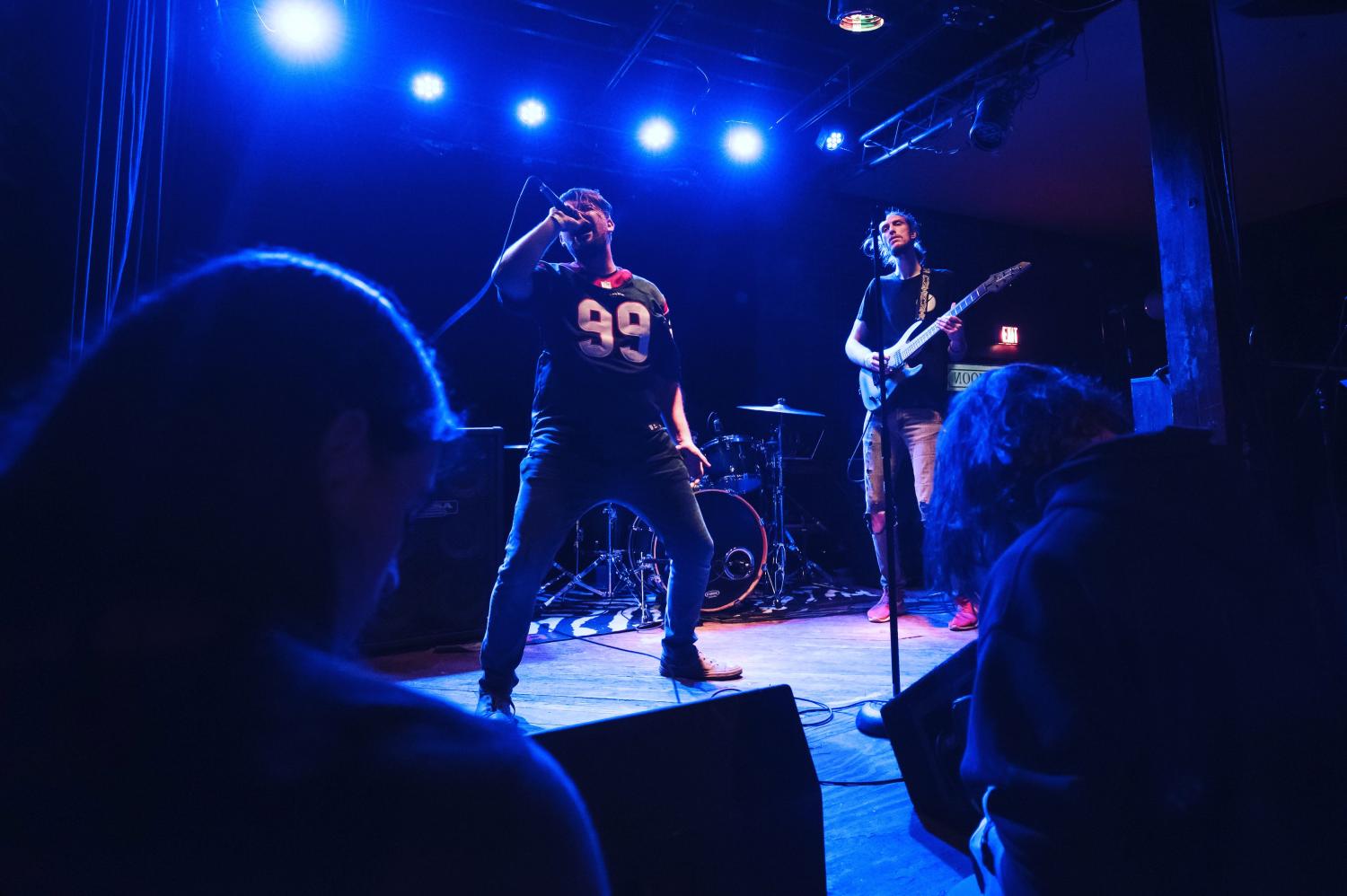 The first image that pops into mind when we think of metal music is of a bunch of goths banging their long-haired heads to some extremely "loud noise."
Ethan Prudhomme, however, seems to break the mould.
Prudhomme, who collects sports jerseys for a hobby, is the lead vocalist/ lyricist for a local metal band named Courier. The band plays progressive metal core.
This specific genre allows the band to divert from the stereotypical metal theme and include ambience to its music.
The band describes its music as "therapeutic" as it not only talks about their feelings but is also relatable to the listeners' feelings.
Prudhomme, along with guitarist Corey Mccall Netz and 18-year-old high-school drummer Landon Jones, first got on stage as Courier in September 2016.
They usually play at "The Palace" in downtown Monroe where they have a wide range of listeners, from athletes to goths. Monroe has a decent number of metal followers.
Prudhomme first got attracted to metal due to its rawness which made the music sound true and natural.
Like the name suggests, the band tries to deliver a message to its audience. Prudhomme writes songs that deal with personal experiences and struggles.
Metal music, according to Prudhomme, has a lot of Christian views attached to it. Although all three members are Christian, the band does not identify as a Christian band.
However, Prudhomme shared that his lyrics are influenced by his beliefs every now and then.
"One of our singles, "Mocker" is about pride. It's from King Solomon in the Bible where he talks about how prideful man is," Prudhomme said.
Prudhomme, a sophomore computer science major, first stepped into the music world when he was in high school.
Throughout the years, Prudhomme transitioned from being a guitarist to a song writer and now the lead vocalist of Courier.
Since both Prudhomme and Netz have a long experience in the music world, Courier wanted to introduce themselves as a dedicated, professional metal band. By their second show, Courier had released their first single "Mere Image."
"Mere Image" defines a young person as a work of art and how the surrounding shapes a person's image.
Both singles are available on iTunes, Google Play, Spotify and YouTube.
During its second show, the band got to play alongside Silent Planet, winner of the 2017 AP Best Underground Music Award.
Netz, who most of us might know as the tall Starbucks barista on campus, has been playing guitar since he was 14.
Courier strives to push the bounds of cliché in metal music and help grow local singing in Monroe, which is very small according to Netz.
"Being such a young band, we still have a lot of developing to do. We're creating music because we love to do it," Netz said.
"We are just delivering what we feel and putting it in a tangible form through music"
Since both Prudhomme and Jones are still in school, the band does not get to travel or perform frequently. Their main focus at the moment is their upcoming short album, set to release by winter this year.
Sarthak Neupane, who attended Courier's debut show last year, was amazed by the band's stage presence.
"They are very talented. Their music is great and equally brutal. Some of their guitar licks are out of this world," said Neupane, a junior mathematics major.
Apart from a career, the world of metal has provided solace and company to Courier members.
All the members agree that they would keep playing even if they didn't make a career out of it.
"Also, metal music wouldn't exactly be very profitable," Prudhomme said.