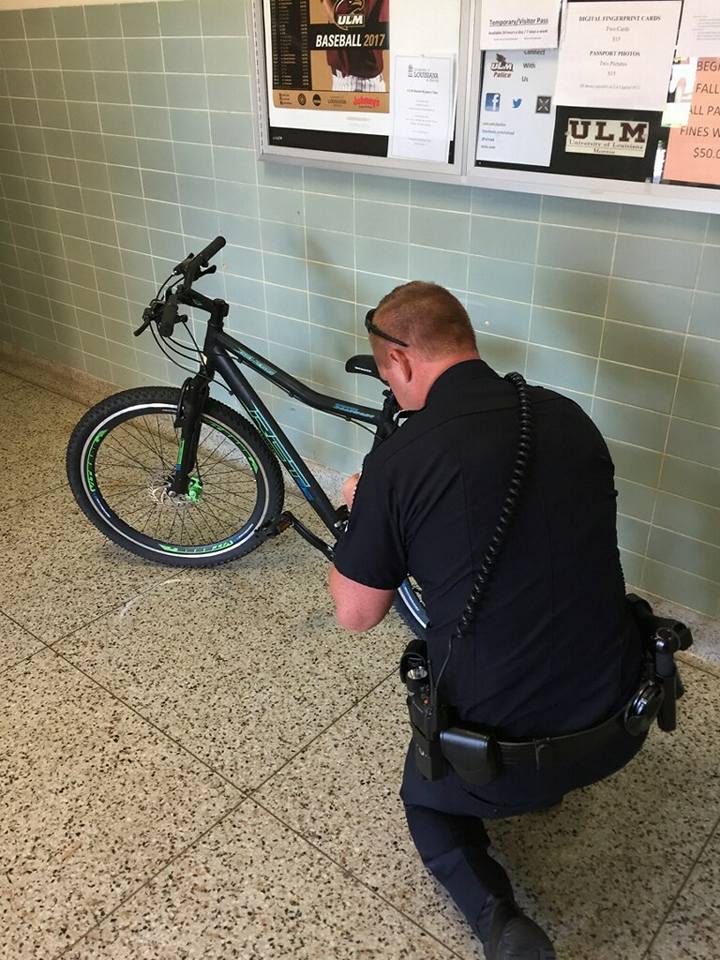 The ULM Police Department has started a registration for bicycle owners. The system, which was started last week, aims to help bicycle owners who are afraid of their bikes being stolen.
UPD encourages students to come by and fill out the registration to help in the event a student's bike is stolen. The registration process does not take long, according to UPD, and officers will help students who are not sure how to register.
The registration will help officers in locating stolen bicycles and returning them to the right owner, according to a Facebook post by UPD.
The Hawkeye previously reported that bike thieves have resorted to cutting locks with tin snips and bolt cutters resulting in a continued trend of bike thefts on campus.
Assistant director of UPD, Mark Johnson, said his officers had previously been finding lost or stolen bikes on campus, but UPD did not know who they belonged to. The new registration will help that process.