Pumpkin spice latte returns with local band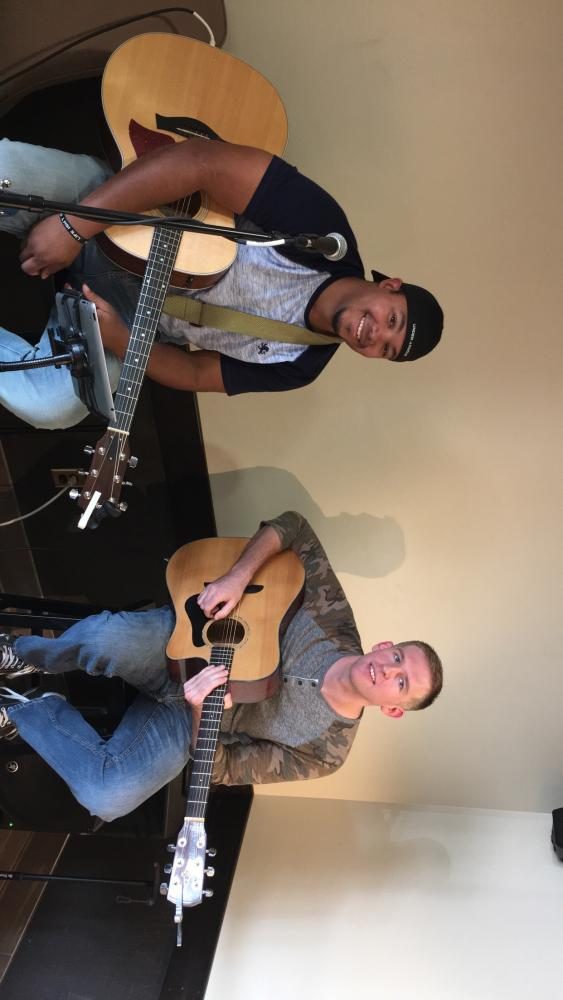 Autumn on campus does not start until the return of the Pumpkin Spice latte.
The crowd of students at Starbucks last Thursday, however, weren't just present for a cup of PSL.
Calvin Presley and Hayden McConkey from Chosen Stone, a local rock band, provided free live music while customers sipped their daily dose of caffeine.
International student Aimilios Spyridonos enjoyed his daily cup of toffee nut latte while the band played their music.
"The music was veyr relaxing and they played many song that I liked," said Spyridonos, a freshman Finance and Marketing major.
"It was like a break from school," Patrick said.
Although Starbucks unveiled its new fall menu, Spyridonos plans to stick with his regular favourite. The duo kicked off the event with a cover of Use Somebody by The Kings of Leon. They also did covers for well know pop artists like Ed Sheeran and Maroon 5 along with a classic throwback of Don't Stop Believing by Journey.
Kolby Patrick was among the many who enjoyed the local band perform on campus.
"It is kind of a way for them to give back to the community by giving students something to watch and have fun with while being at school," said Patrick, sophomore Toxicology major.
The three hours of acoustic session even entertained request from the audience. Students who came to watch the band enjoyed having live music while they studied.
This was the band's first time performing at a school campus. ULM alumni McConkey hopes to perform more often at such event on campus.