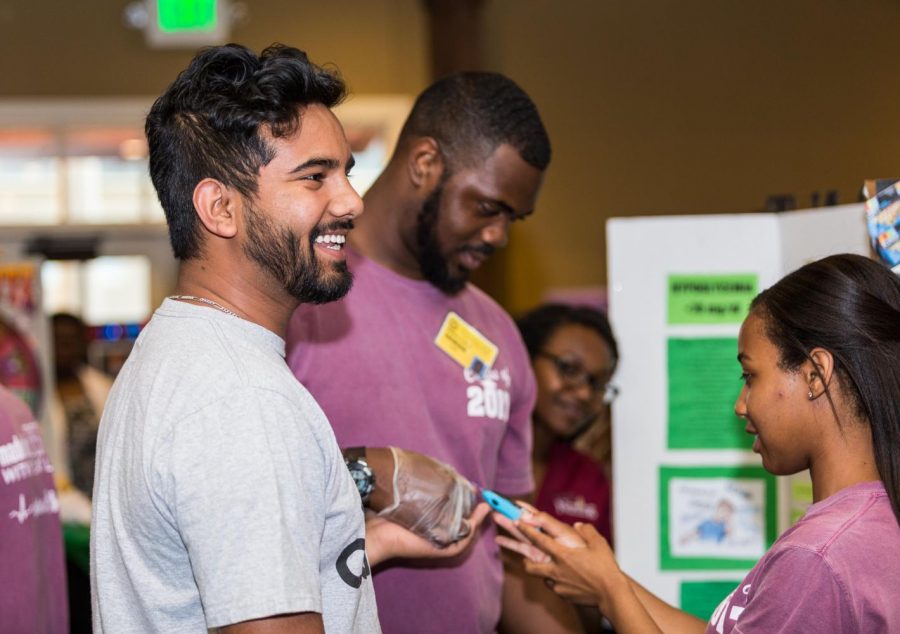 The Global Ambassadors partnered with the university health organizations and departments to conduct the first Warhawks Fall Health Festival.
Sangya Sharma, a junior biology major and also the health and wellness chairperson of Global Ambassadors, talked about the importance of this event.
"Health Awareness is key for all students, especially the international students," Sharma said. "This health fair was an attempt to address any health concerns and educate the students on how to adopt healthy habits."
Global Ambassadors partnered with the ULM School of Nursing, ULM Speech Language Pathology, ULM Health Studies and ULM Student National Pharmaceutical Association to coordinate the event.
They also invited University Health Conway, a state-funded government hospital and part of the LSU Health system. President Nick Bruno also came to the event.
The health fair, which was held at the International Student Center, was attended by approximately 106 students.
There were about 30 booths which had interactive demonstrations for students to get better knowledge of the health-related issues.
"Many of the booths had visual displays and complimentary personal items to take. Some even had mannequins for demonstrations," Sharma said.
Students made their way through the kiosks as they learned about various health related issues.
Sharma said some of the booths highlighted topics such as healthier eating, exercise, stress management, blood glucose and blood pressure screenings.
Shannon Lavergne, a third-year pharmacy student, had an operational immunization stall at the health fair. She said that students are very prone to catching infections.
"I think it's important for students to know about the health-related issues to spread awareness to other students."
Lavergne, who wants to be a clinical pharmacist, said the fair was more of a practice for her.
"We talk to all ages; let them know about various virus," Lavergne said. "I can reciprocate what I learn in class to them."
Lavergne said that people do not know about different vaccines because they are not health professionals.
Simple vaccines like MMR are required to get into the college, and students might not know about them.
She said that ages 19-26 are prone to cancer caused by Human Papilloma, and it's suggested to get vaccinated.