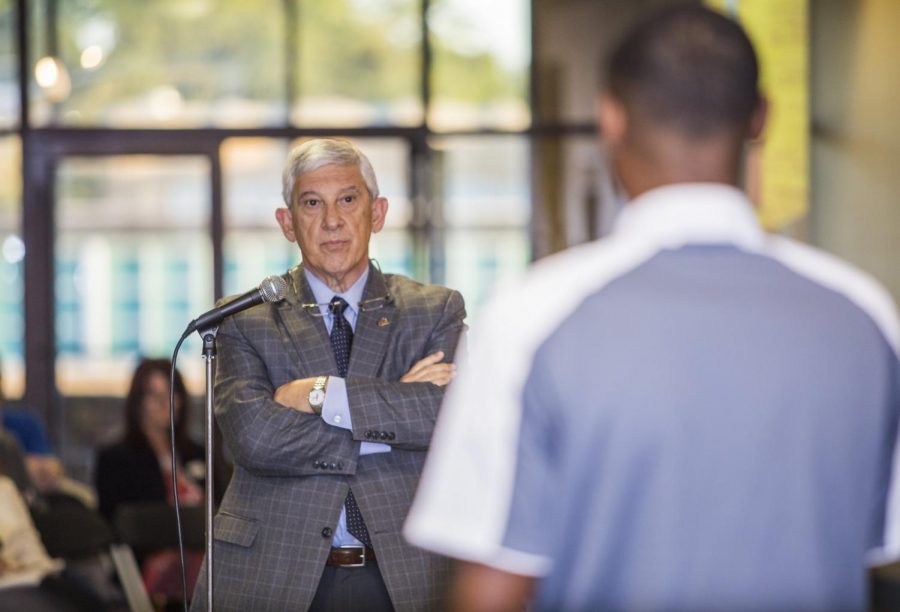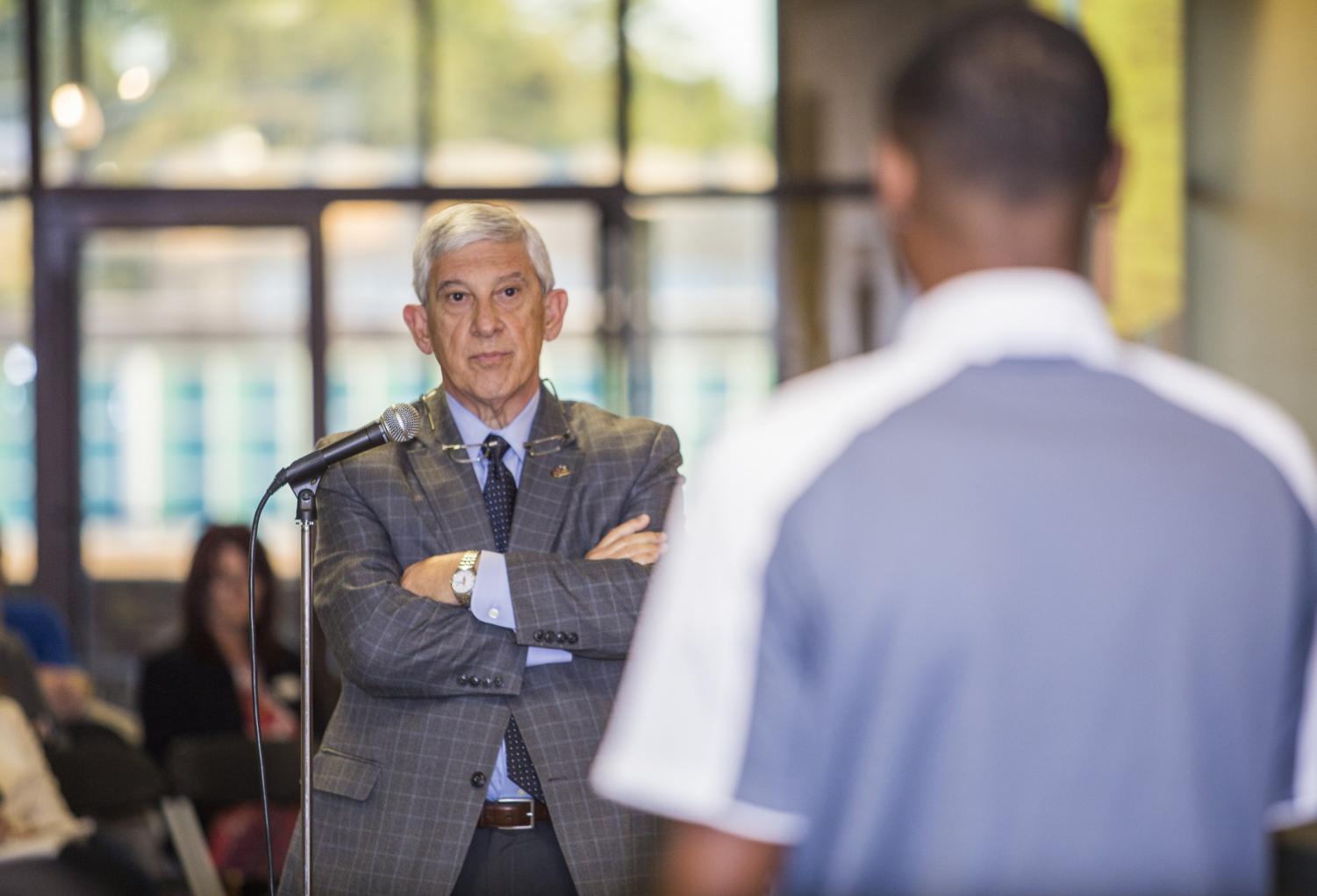 According to ULM President Nick Bruno, one of the main weaknesses of his administration is communication with students.
That's why he decided to host an open forum last week for students to express any concerns they may have about the campus.
Bruno called for the open forum just hours after responding to the news of racist and insensitive messages that pledges of the Kappa Sigma Fraternity posted on a private messaging app.
Bruno called the incident an "embarrassment to the entire university" at the forum and assured students that an investigation is underway.
"We need to step up; we need to step out," Bruno said, encouraging students to be on the lookout for issues on campus.
While Bruno and the administration condemned acts such as being racist towards fellow students, some students at the forum decided to let Bruno know that this is not a new trend on campus.
According to members of the ULM NAACP, they feel as if they are not being treated fairly when it comes to hosting events.
NAACP members say they don't receive a fast response time when they request to set up events on campus, yet they see other organizations hosting the same type of events.
This type of issue concerned multiple organizations who felt that there wasn't adequate communication between administration and campus organizations, but some students talked about more personal experiences.
Jalen St. Romain, a senior kinesiology major and president of the National Pan-Hellenic Council, said he has not been given positions on campus because of his race.
St. Romain said he wasn't considered to be the "typical black person for representing PREP."
Other students made suggestions, such as having a separate PREP session for non-traditional students and a better way to represent minorities on campus.
St. Romain suggested appointing at least one black student on elected courts such as the homecoming court or Mardi Gras court.
New campus improvements weren't the only topic of discussion at the forum.
The recent Kappa Sigma racist messages were still fresh on people's minds.
Bruno let students know that they can contact him if they need to report any more incidents.
He also said students can email or text him if they feel uncomfortable on campus because of the way someone is acting.
He ultimately encouraged students to seek out their fellow students if a problem arises.
Bruno told students that ULM's Student Government Association (SGA) is there to listen if an issue needs to be addressed.
"There are a lot of opportunities for students to express their opinions," Bruno said.
Bruno said the Kappa Sigma incident is not going to hold the university down.
He said the forum last week is just the start of helping connect with students.
"We're a strong university. We will be stronger because of this," Bruno said.