Student pharmacists give out free flu shots
Hang on for a minute...we're trying to find some more stories you might like.
It's Flu season again, but this year, ULM students had one less shot to worry about thanks to the School of Pharmacy.
On Thursday Nov. 9, APhA, or the American Pharmacists Association-Academy of Student Pharmacists in collaboration with SGA sponsored a Free Flu Clinic.
From 12 p.m. to 3 p.m. students could go to the Quad and receive a free Flu shot. Brooke Barringer a Pharm. D. Candidate 2020, and Operation Immunization co-chair was excited to be able to give back to the ULM community after receiving so much thanks to the university "Ellen (Cook) and I spent months planning this clinic.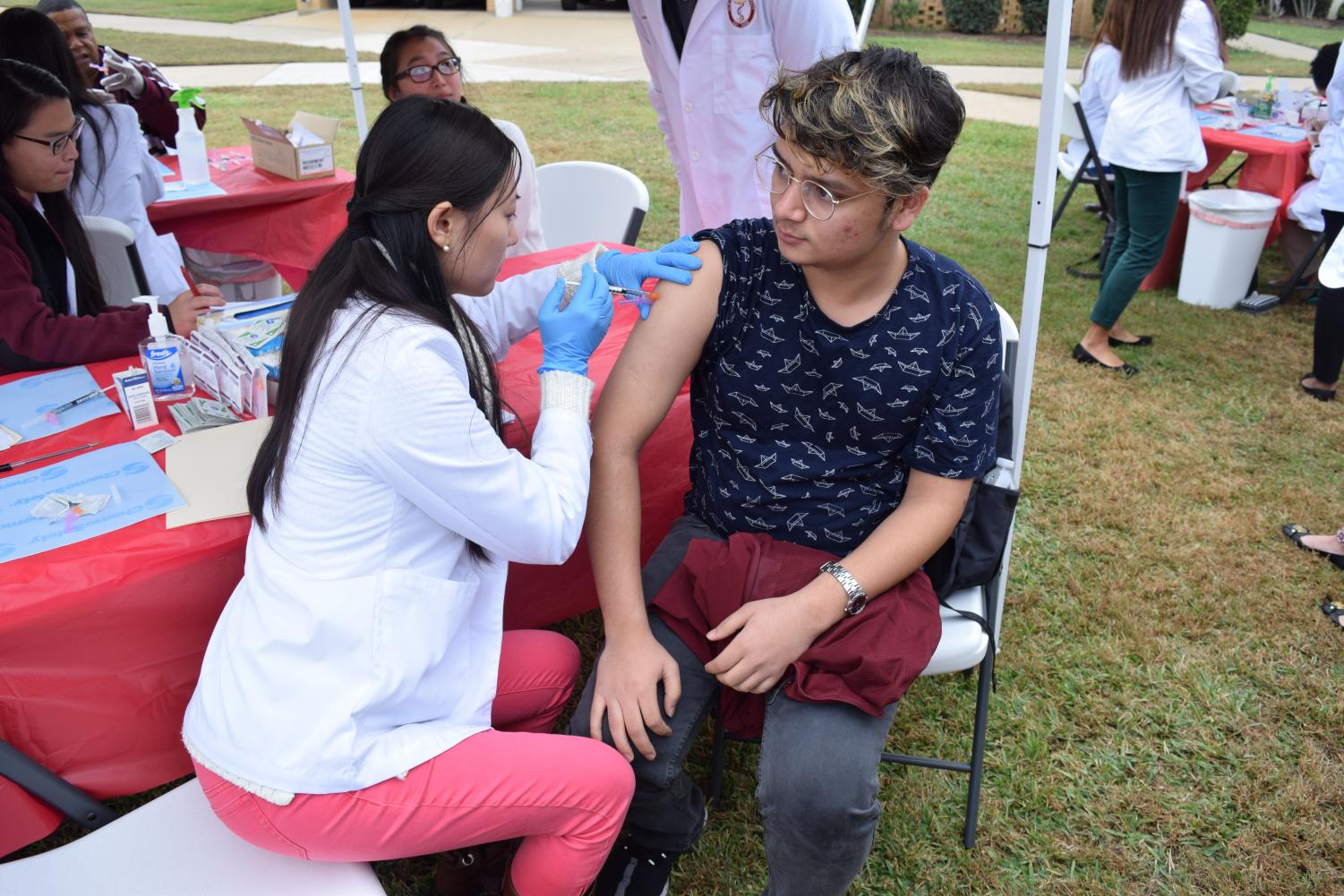 From scheduling a time and place, to raising money to buy vaccines and purchasing enough to be able to immunize more than double the amount of people who received vaccines last year," Barringer said.
Barringer wanted to go big for this year's clinic.
From doubling the number of vaccinations given to offering more services Barringer and Co. provided ULM with the tools to fight the Flu this season.
"We expanded the event to include a diabetes screening, and we hope to expand it even more in future years. Upon arrival we were surprised to see the long line of students waiting for vaccines in the cold," said Barringer.
When Barringer and Cook got out of class on Thursday and headed to the Quad they didn't expect to find a line of students waiting in the cold.
In total, 122 people received a vaccination.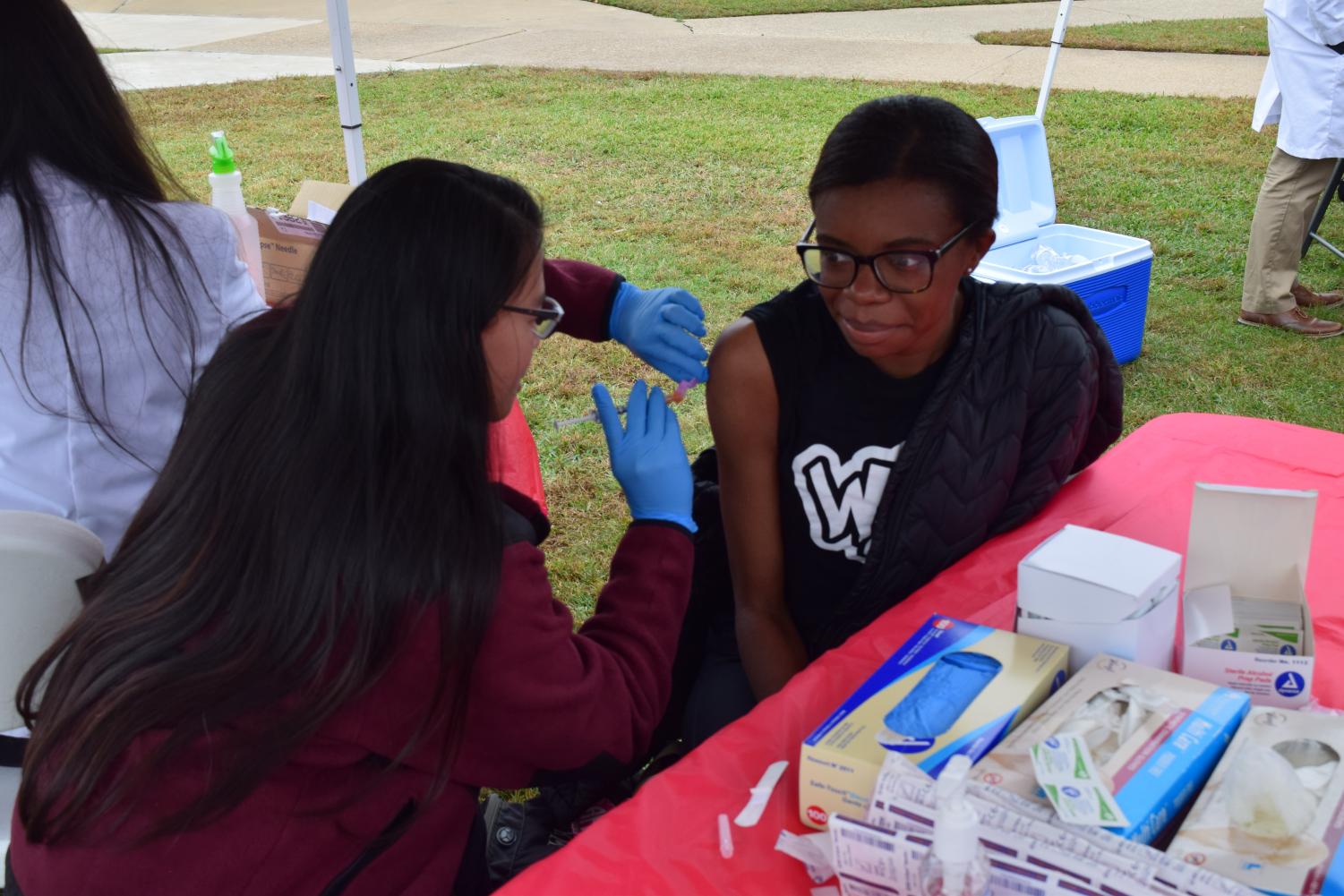 Many were screened for diabetes, and everyone left the Quad having saved a little money and a tad bit healthier.
"I never thought we would directly impact this many lives through our service," Ellen Cook, a 2020 Pharm. D candidate and Operations Immunization co-chair, was shocked to see the impact her and Barringer created with their clinic.
She's modest about her and Barringer's accomplishment and stated all of that couldn't have been completed without the help of SGA.
"This year was a huge success, and we look forward to expanding the number of vaccines we will be able to provide in the years to come," said Barringer.