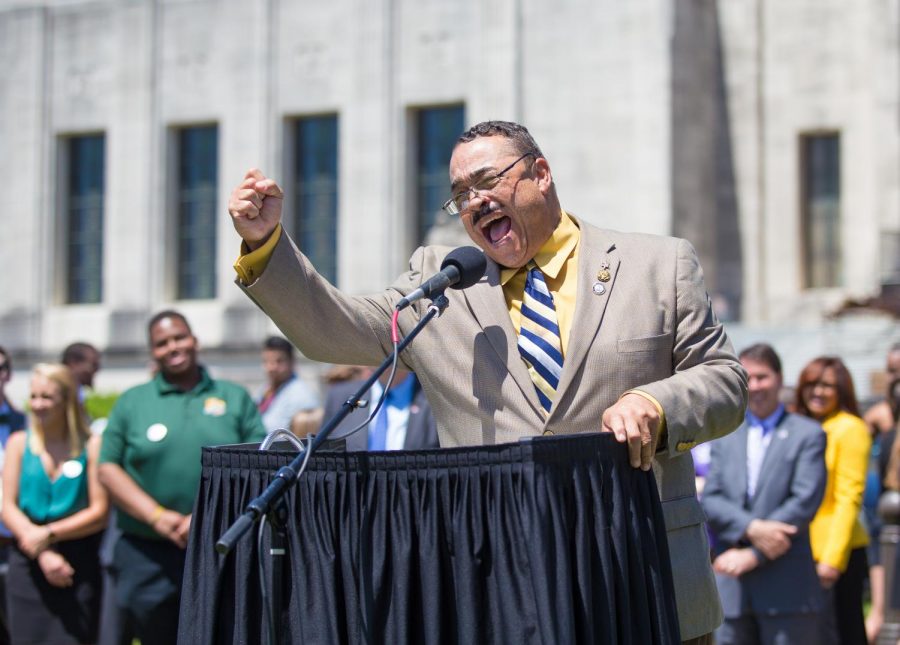 Siddharth Gaulee
Students traveled to Baton Rouge in support of saving TOPS for higher education. As state representatives and senators hurried into the capitol building, students waited for their state leaders to address them at the University of Louisiana Systems' "Day at the Capitol" rally.
The UL system is the governing body of nine public universities in the state of Louisiana.
According to their website, their institutions serve more that 90,000 students and award over 15,000 degrees annually. ULM is just one of many schools in the system.
"If we aren't showing our support for the students and their future then who will," said Emily Essex, director of Student Life and Leadership.
She stressed the importance of not just students but faculty, staff and alumni attending events like the one on Wednesday.
ULM arranged for busses to be ready to transport any willing students to the capitol and counted their school absences as excused.
Early Wednesday morning, a bus full of Warhawks departed from campus. Ace, the school mascot, was joined by members of the Campus Activities Board, Student Government Association, cheerleaders, athletes and many other Warhawks.
"It was good to see so many students from all the universities in one place for a common goal," said Madelynn Skipper, a freshmen communications major and cheerleader.
Skipper and the rest of the ULM bus arrived last to the event thanks to the long commute from Monroe to Baton Rouge.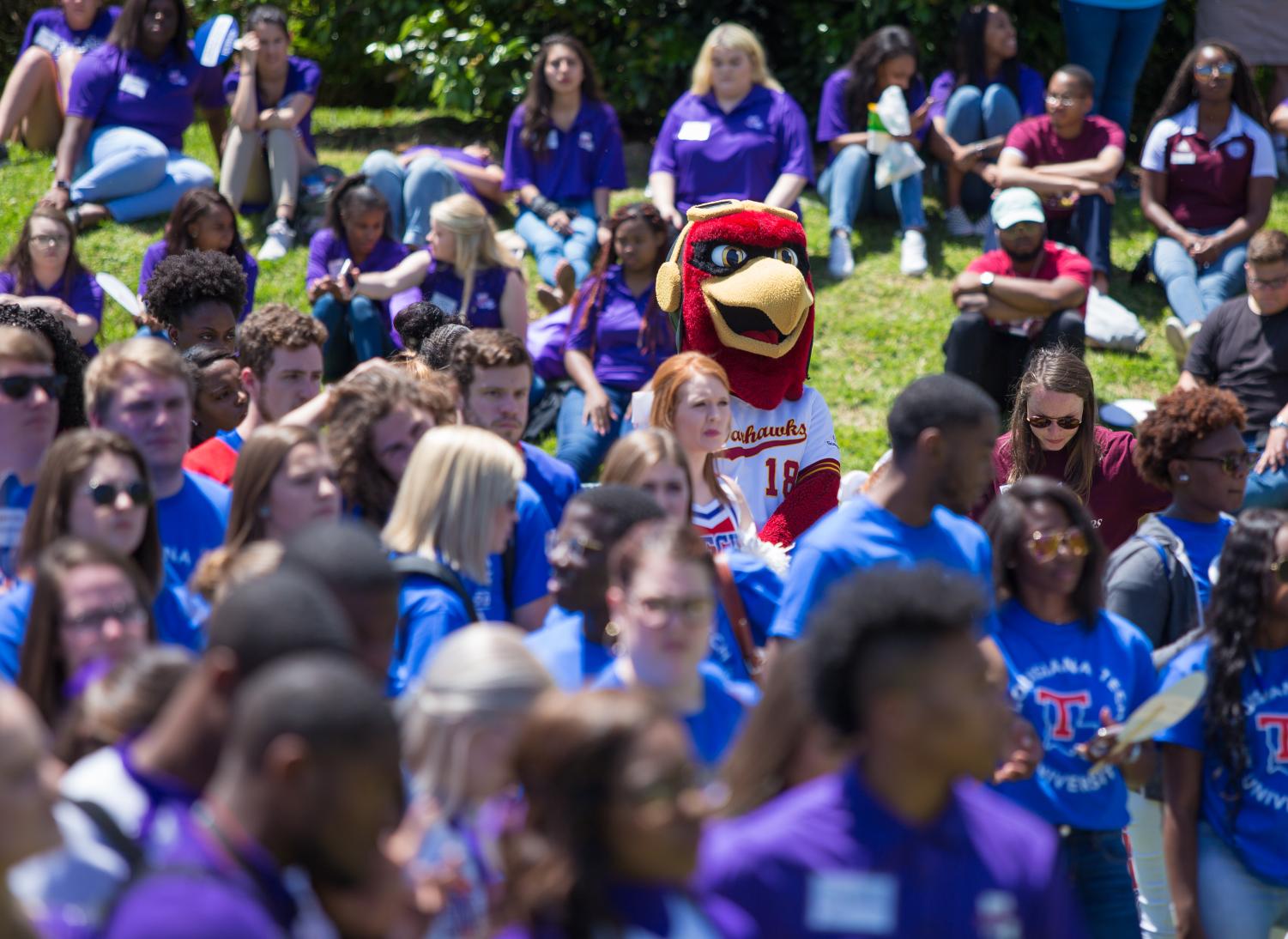 A sea of various colors had taken over the state Capitol's lawn.
Over a thousand student were gathered at the Capitol and making their voices heard.
Students were fed jambalaya by the Nicholls State John Folse culinary institute and the University of New Orleans school of hotel, restaurant and tourism.
Entertainment came from various spirit groups from different universities.
While all this happened, the state's leaders came and went throughout the day to speak to their constituents.
Louisiana resident students weren't the only ones in attendance Wednesday. Sarthak Neupane, a junior math major and SGA senator from Nepal made the trip with his fellow Warhawks.
"It was very important for me to go down to Baton Rouge and support higher education. Even though I'm an international student and whether TOPS gets funded does not directly affect me, it affects the student body that I am supposed to represent as a Student Government Association member," Neupane said.
Neupane has been elected CAB President for the upcoming school year and sees it as his duty to represent the students who've made him feel at home ever since his first day on campus.
ULM President Dr. Bruno also made the trip down and mingled with other University presidents and statesmen.
A little past 1 p.m. the Louisiana State Governor, John Bel Edwards walked up to the podium. The crowd erupted in cheers, photographers took their positions and the governor addressed the crowd before him.
"We're gonna give them a third chance," said Edwards, referring to two prior unsuccessful attempts by the house and senate to pass a bill to fix the state budget problems.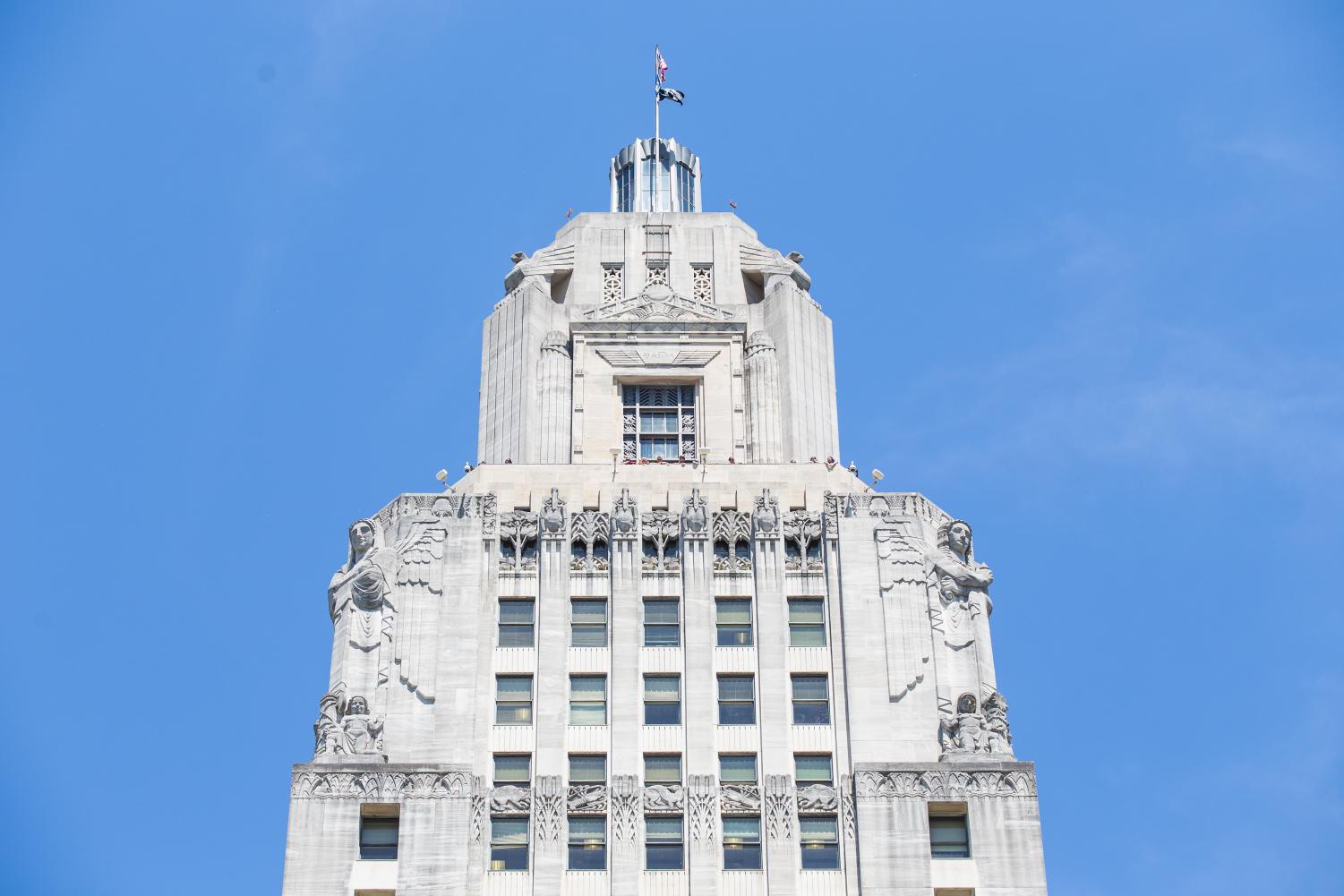 The day ended with a collective group shot of all the students in attendance before everybody made the trip home.