Student attendance declining at games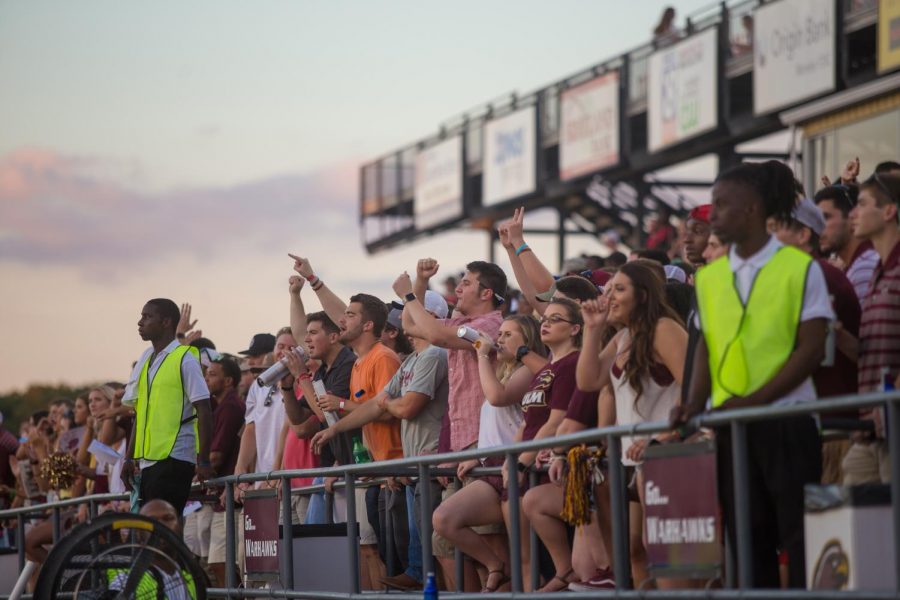 The beginning of a usual college football season brings optimism and hope to many of the nation's top athletic schools. For the rest, it brings opportunity to do something life changing that will live on forever like when Appalachian State upset Michigan in 2007, or when Troy beat LSU just last year.
This year, though, the new college football season brings fear for many programs. The 2017 season marked the lowest attendance since 1997, and more scary is that 2017 was the second largest decrease in history, as of CBS Sports.
The decline in college football attendance is across the board. The normal thinking would make it seem that conferences like University of Louisiana Monroe's own, the Sun Belt, would be the ones primarily affected. The logic would seem that only schools with little to no success would have a sharp decline in attendance. This can't be further from the truth as the major conferences like the Southeastern Conference (SEC) and the Atlantic Coastal Conference (ACC) are feeling it as well.
Major schools, like Florida State, who is in constant contention and year-to-year has a top recruiting class, have come into issues over their announced attendance versus scanned attendance. FSU has had games where the announced attendance versus the scanned attendance has been 57 percent different. FSU claims technical and human errors, as of an article by TheComeback's website.
Some schools are even more egregious with their fibbing. Coastal Carolina University announced that their average home attendance was 89,754 but the scanned total told a very different story, saying only 15,248 attendees.
Smaller universities are not immune though. ULM, in particular, has felt it within the last year. Over the last five years, ULM had averaged 14,042 fans per game, but in 2017 in particular this number fell all the way to 9982 attendees per game, an absolutely putrid number and a 29 percent from the year prior. LSU has had very similar issues in the last year.
Their resolution? Proposing a fan council which would work as the top 25 fans giving input as a way of improving the quality of the experience for fans.
LSU's proposition is an interesting idea to resolve the problem and some universities have proposed having more alcohol in the stadium as a way of attracting attendances. The issue is, how does a university convince people to come to their games while managing to make money? How can a university convince someone to get off of their couch in front of their high definition television, with their friends and family, while paying a fraction of the price? This is especially true when it comes to bigger schools like LSU and Alabama.
In 2016, an average ticket to an Alabama game was $113 with subpar SEC school Tennessee coming in at second highest of $89 a game. The better the seat, the higher the price. Some tickets even charge upward of $500.
Lowering attendance is a major problem for colleges across the country. Many schools make their money from these events and if people are not filling the seats, these schools lose money. The solution comes in how do universities convince people to attend games.