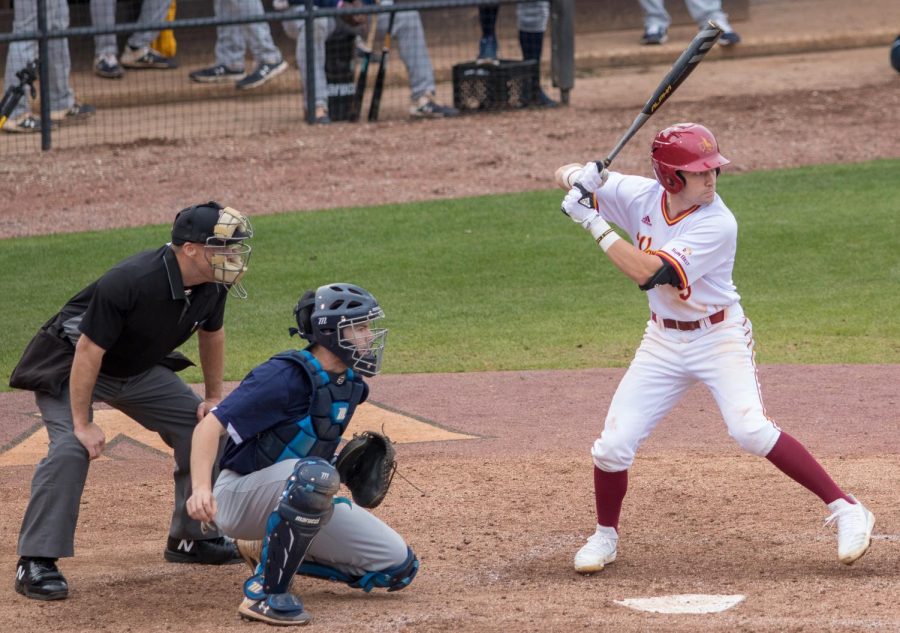 We're only a couple of years removed from Coastal Carolina's national championship win and the Chanticleers haven't lost their winning ways.
ULM (7-11, 0-1 SBC) couldn't find a rhythm or a way to stop Coastal Carolina's powerful offense.
Coastal Carolina defeated ULM 13-3 on Friday and again on Saturday by a score of 14-2.
Jacob Barton took the mound for the Warhawks to start the game on Friday and proceeded to allow five hits and five runs with three strikeouts before being pulled during the fourth inning.
Miles Dunn tried his hand at pitching, but gave up five hits and seven runs with two strikeouts. Dunn was pulled after the seventh inning.
Richard Hebert ended the game for the Warhawks. Hebert allowed one hit and one run while grabbing two strikeouts.
ULM saw minimum success at the plate. The team as a whole went 6-for-33 at bat.
Logan Wurm took charge for the Warhawks with two hits at the plate and a RBI. Chad Bell went 2-for-4 at bat with one run and Andrew Beesley grabbed a RBI as well.
Saturday started better for the Warhawks. Trey Jeans, who started for ULM, led the team to a great start.
The Warhawks jumped out to a 2-0 lead and held the lead until the top of the fifth inning until Coastal Carolina blew the doors wide open.
The Chanticleers scored four runs in the top of the fifth and didn't let off the gas.
Coastal Carolina scored in every inning after that, including their six runs in the eighth inning. A final run in the last inning gave Coastal Carolina their commanding win.
The Warhawks and Chanticleers faced off again on Sunday to end ULM's home stand. ULM will be on the road for the next five games.