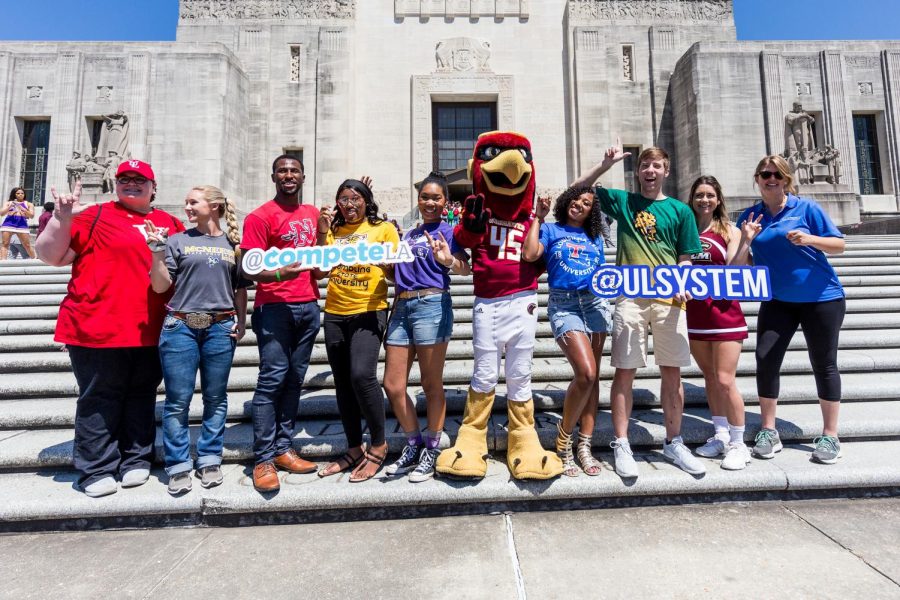 Students from different parts of Louisiana gathered at the State Capitol on Wednesday to support higher education in the state as part of the University of Louisiana System Day.
Mr. ULM 2018 Derek Healy was among the many Warhawks who made the day trip to Baton Rouge.
"I was really interested to meet others at the capitol and help represent my college," Healy said.
The UL System is made of nine public universities in the state. More than 1,200 attendees including faculty, staff and alumni attended the event on Wednesday.
The nine universities showcased their different academic programs and spirit groups to the state leaders.
Warhawks Leah Huber and Blake Oden sang a song from the "Phantom of the Opera" that they performed this semester.
According to Healy, the student attendance at the event mattered a lot.
"We need voices and bodies to show up, show support and bring some reality to these lawmakers when it comes time to talking about education. They need to see the impact they will make by meeting us," Healy said.
"Showing up shows them that we care about what we're standing for."
Like Healy, Henry Diaz made the journey to the capitol to show his support for higher education.
"By going to the capitol, it shows that we care what happens to our education system. It shows that we are working towards a better future, especially since we are the future," said Diaz, a senior marketing major.