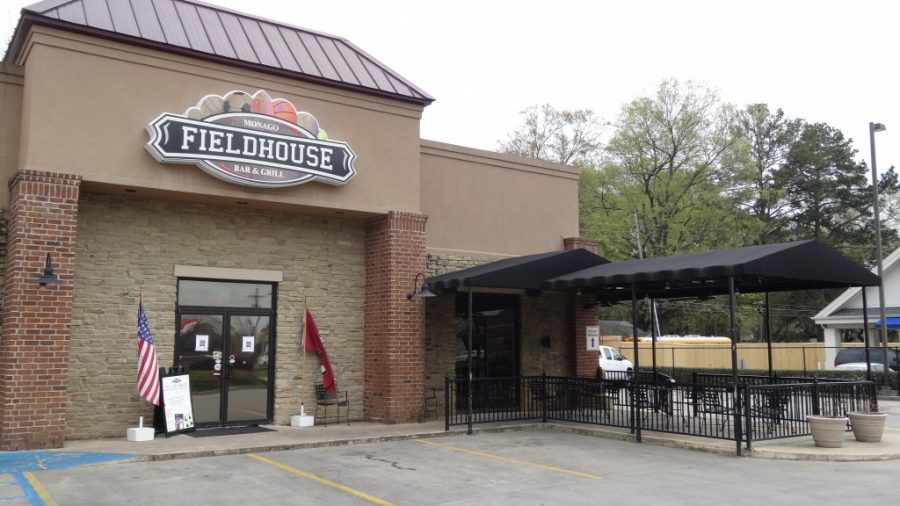 Portico Monroe:
One of my favorite places to go eat in Monroe is Portico Monroe. My favorite part about Portico is the brunch on Sundays. Brunch starts at 10 a.m. and ends around 3 p.m. and then the regular menu is available again until 9 p.m. Portico's menu varies from shrimp and grits, seafood, burgers and po-boys. The restaurant also has weekly specials and is the perfect place for everyone. It is open seven days a week and opens at 11 a.m. and closes at 10 p.m. Monday through Thursday and closes at 11 p.m. Friday and Saturday. The restaurant is located on 2230 Tower Dr.
River Grille:
River Grille is located on Monroe river landing and is the perfect place for a dinner date. My favorite menu items at the grille are the shrimp tacos and Cajun pasta. Both items are amazing and I would suggest it to anyone who loves spice and seafood. The menu is exceptional and includes seafood of all sorts, pasta, amazing po-boys, sandwiches and tacos. River Grille also has a great, welcoming staff and a good selection of bar items. River Grille is open seven days a week and opens at 11 a.m. everyday except Sunday Brunch which starts at 10 a.m.
Fieldhouse:
Wanting the perfect place to go watch the game and drink a beer? Fieldhouse is the perfect place to go. Fieldhouse has daily specials and is perfect for the college crowd. This place is super convenient because it is right around the corner from campus. Fieldhouse is open Monday-Saturday from 11 a.m. to 10 p.m. The menu varies from amazing burgers and chicken tenders to a big selection of appetizers that everyone will love. It is also college student friendly since it is affordable and tasty.