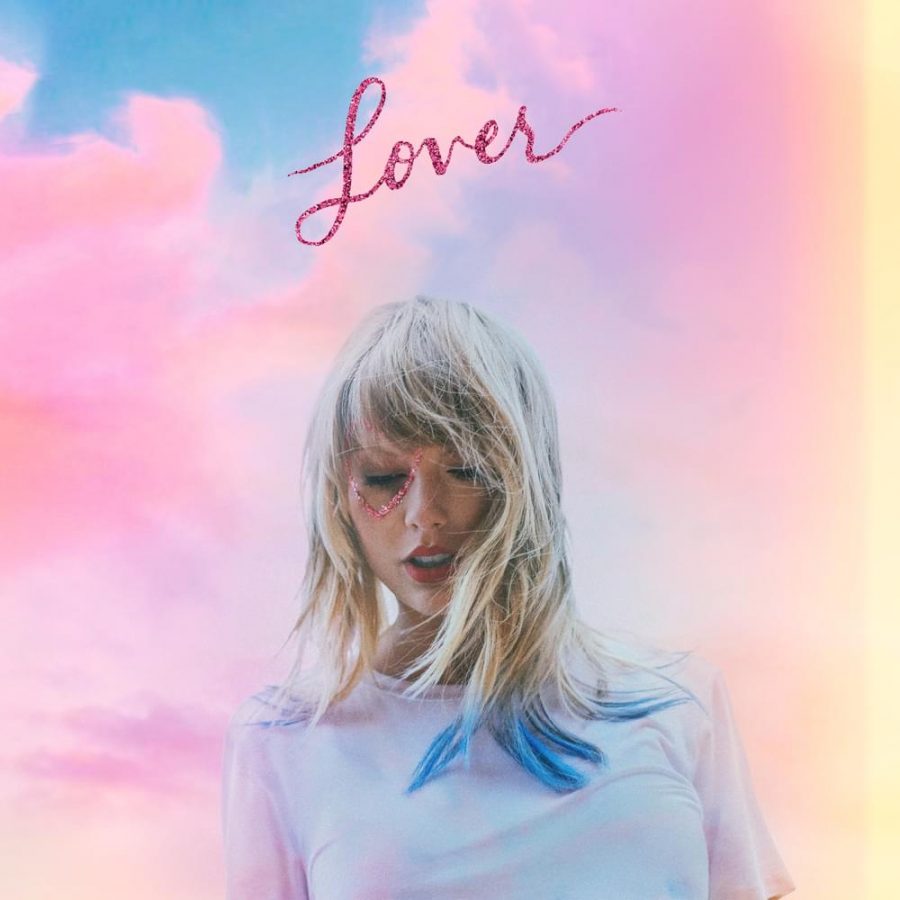 When Taylor Swift's first album was presented to the world almost 14 years ago, it was a smash hit. This time around is no different. Her seventh album, "Lover" has been released, and let's just say, it is living up to the hype.
As the title suggests, Swift has written an album about love. So, what's new? As it turns out, a lot.
Love is not a new topic for Swift, as we all know, and she usually writes the same types of songs over and over. They're either romantic love songs or sad breakup songs. It seems that she has moved on from simply writing love songs about romantic relationships and is now writing about love in different forms: self-love, support of others and acceptance instead of hate.
For instance, the first track of the album, "I Forgot That You Existed," is not a song of hate, but a song of moving on and accepting. She says, "It isn't love. It isn't hate. It's just indifference," which is about getting over a past relationship. This is an emotional range hardly ever seen in Swift's songs, and it's refreshing to see her branching out.
The album is fun and free-spirited with a brightly colored cover that gives you the feeling that maybe there is a world out there made of unicorns and rainbows after all. The song that best exemplifies the sparkly quality of the album is track 16, "Me," which is a collaboration with Panic! At The Disco's Brendan Urie. The song is cheerful, with a playful and upbeat sound, which is what has made it such a popular summer song especially with kids.
This is the longest album Swift has ever made with 18 tracks. There are a lot of songs which means there is a lot of variety. While a lot of them are more fun-loving and happier, there is one heavy-hearted song in particular that stands out. Track 12, "Soon You'll Get Better," is about her mother's experience with cancer and everything that came along with it. The lyrics are heartbreaking and truthful that Swift has said she's not sure if she will ever be able to sing the song live.
In track #14, she tells the world "You Need to Calm Down," but Swifties are anything but calm about this Pride hit that debuted at number 2 on the Billboard Charts, in which Swift makes clear her support for the LGBTQ+ community. Many thinks of this song as a positive declaration of Swift's ally ship and advocacy, while many thinks that she should not be singing about issues that she has not faced, as she herself is not a part of the community. Either way, the song is ultimately about love and support, which is something everybody could use right now.
Over one million copies of this album sold in the first week of its release. Funny enough, the last album to ever do that was Swift's last album, "Reputation", in 2017. Very few music artists have ever done that, but Swift has done it four times. Say what you will about her, but she really does know how to make an album. If you do not belive me, listen to it for yourself. You will not regret it.