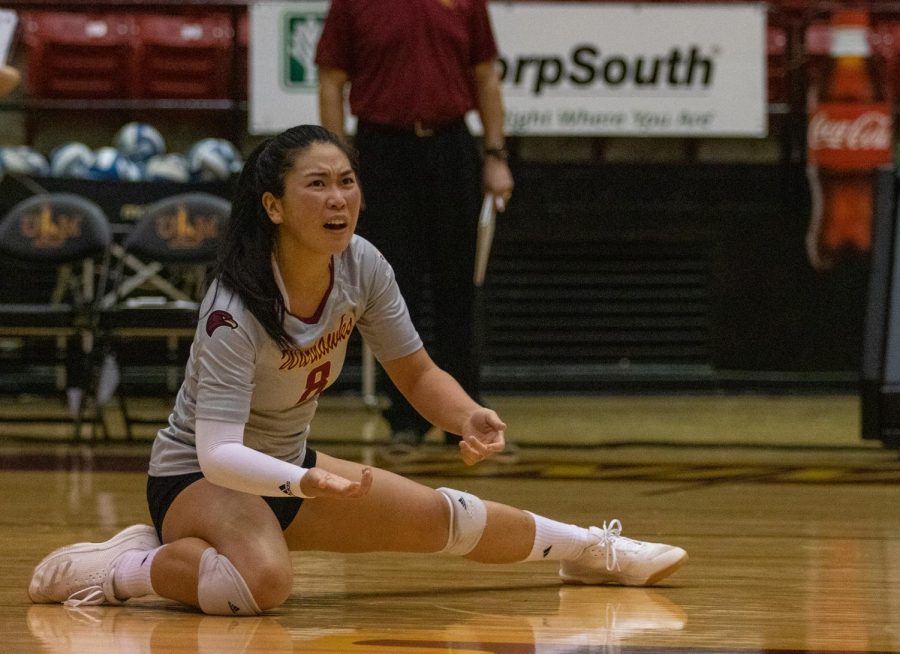 ULM volleyball returned home after being in Texas to face-off against I-20 rival Louisiana Tech and Sun Belt conference leader Coastal Carolina.
The Warhawks change of scenery would make no difference falling to both the Lady Techsters and Chanticleers in straight sets, falling to .500 on the season.
The Warhawks got the week started against Tech, a rematch opportunity for ULM after falling to the Lady Techsters in straight sets back in September.
The Warhawks have now dropped six straight sets to the Lady Techsters.
"When we executed the game plan, we were spot on," head coach Charlie Olson said. "And when we didn't execute, Tech took full advantage of it."
Louisiana Tech started the first set hot jumping out to an early lead before a Kate Blasingame kill brought ULM back.
The Lady Techsters would not go away though jumping out another lead before a Lauren Appleman kill gave the Warhawks a momentary lead, 24-23. Louisiana Tech would not be stopped though scoring the next three points to win the first set.
"We had momentum, but just couldn't finish," Olson said.
The next two sets for the Warhawks did not go as planned as the Lady Techsters went on two different big runs that dug holes too big to climb out of.
The Warhawks then faced off against conference leader Coastal Carolina.
Although the Warhawks were swept by the Chanticleers, Olson was proud of his team's performance.
"I'm really proud of our performance tonight. We fought with one of the best teams in our conference," Olson said.
Much like against Louisiana Tech, the Warhawks spotted Coastal Carolina an early lead, going up 4-0 in the first set.
ULM fought back though bringing the set to a 6-6 tie after a Cali Assaley kill.
Again, Coastal Carolina went on a run, scoring eight unanswered that proved to be too much for the Warhawks, dropping the first set, 25-18.
The second set would start differently with ULM scoring the first two points of the set. Coastal though would score 10 of the next 12 points, going up 10-4.
The Warhawks would fight and claw getting the set within two points on the back of a 6-0 run before falling 25-22.
ULM would jump on Coastal Carolina in the final set, leading 11-7 early in the set. Again though the Chanticleers fought back dropping the Warhawks, 25-22.