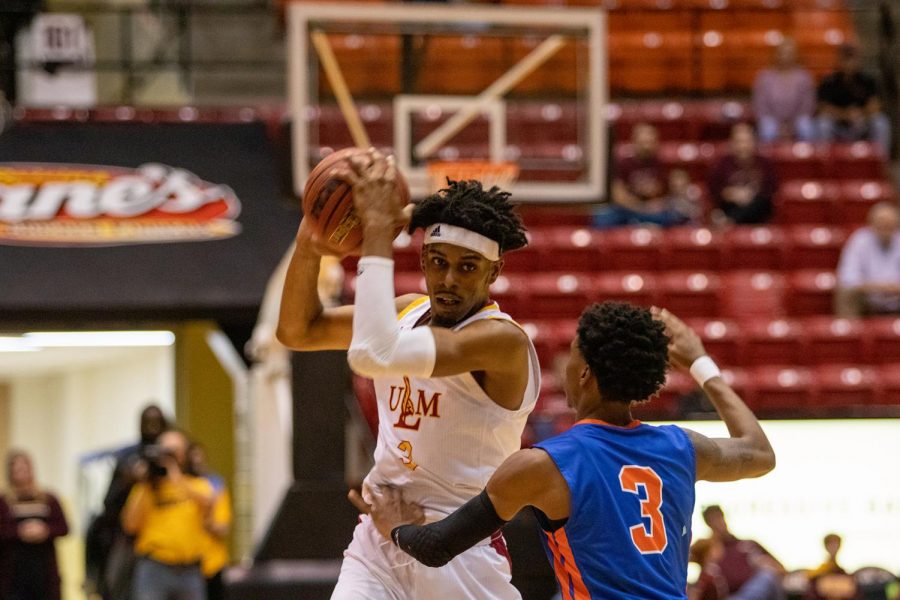 The ULM men's basketball program entered the new season with 998 total wins in program history, the team exited the week with exactly 1,000.
ULM will hit the road to play SEC opponents Texas A&M and Mississippi State on Monday and Thursday, looking to add wins to the total.
This win was in front of the most winning coach in program history Mike Vining, who holds over 40% of the wins with 402.
"I was fortunate to play for all of them, coach Fant, coach Hollis and coach Vining great to have coach Vining here today," head coach Keith Richard said.
The two wins came against Louisiana College and Alcorn State.
The new jumbo Warhawks dominated the first game, holding the Wildcats scoreless for much of the first half and won the game 64-41.
The opening win was dominated by the Warhawk defense and senior guard JD Williams, who led the Warhawks with 25 points, tying a career high. Junior Michael Ertel and East Tennessee State graduate transfer D'Andre Bernard also chipped in 13 and eight points, respectively.
"He played really well on both ends of the court," Richard said. "He looked like a really good player out there"
While the outcome was a success, the Warhawks struggled to put the ball in the basket.
"The thing we're struggling with is the scoring with the bigger lineup," Richard said. "It's kind of been that way for a while."
What ULM did not struggle with was defense and rebounding versus Louisiana College as the Warhawks held the Wildcats to a paltry 26.4% from the field and outrebounded the Wildcats 57-24.
Much like the first game the Warhawks struggled at times offensively against Alcorn State, shooting just 18% from three and 60% from the free throw line.
Even with the shooting struggles, the Warhawks took an 11-point lead to halftime.
The lead would not last though as three-point shooting from the Braves would tie the game up.
Yet, ULM prevailed in overtime 73-72.
ULM was again paced by Williams and Ertel who had 17 and 16 points respectively. The most important player for the Warhawks was junior center Chris Efretuei who made a series of clutch plays down the stretch to win.
Efretuei's hit a clutch jump hook to tie the game an overtime, as well as the game winning tipped rebound after an Alcorn State missed layup.