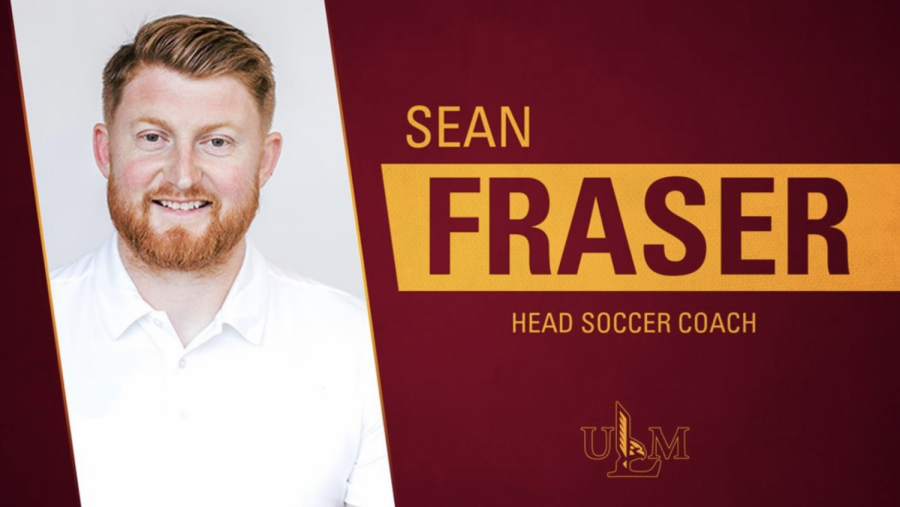 A new era has begun for ULM soccer as it was officially announced that Sean Fraser has been hired to be the new head coach, pending approval by the Board of Supervisors for the University of Louisiana System.
"We had a tremendous number of applicants for our soccer head coaching position," athletic director Scott McDonald said. "Sean quickly separated himself from the other applicants in his preparation, presentation and coaching experience. His expectation of winning championships match our expectation for this program."
The Warhawks swiftly hired Fraser after former coach Keyton Wheelock resigned in November after a 3-13-2 season.
The program is looking for a fresh face after Wheelock went just 14-52-7 in her four seasons.
Fraser, the Durham, England native, is coming off a successful tenure as head coach at Lincoln Memorial University, leading the Lady Railsplitters to two consecutive NCAA tournaments in his three years.
"There's so much potential here," Fraser said. "We have winnable resources and a fantastic new facility. I just felt that whenever I came here and spoke to Todd Dooley, we connected and had a good chat about where the program has been, what it's done, but also what they want to do. I just felt like it was a really good fit for the next phase of my career."
Beyond the potential, Fraser's main reasons for coming to ULM are that it's a challenge for him and his career and that there are resources in place like the new facility that give ULM an edge.
"First of all being it's a really good challenge, there's a lot of potential here to win and to build. We've got a brand new five million dollar facility and winnable resources from a scholarship standpoint as well," Fraser said.
Fraser's goal and expectation is to bring ULM a conference championship.
"The expectation always is to win a conference championship, regardless. The program hasn't won, it hasn't been significant, it's never won a conference championship. That excites me. It's about time we do win one," Fraser said.
Yet he knows that it will not happen overnight.
"We're in an evaluation phase, we're evaluating this facility how we can improve it." Fraser said.
Fraser has wanted to be a coach since he was a young boy and has risen up the coaching ranks quickly starting as an assistant in the NAIA before moving onto a head coaching position in NAIA, then a head coaching job in D2 before now this position.
Fraser defines his coaching style as obsessive.
"Obsessive about absolutely everything. I mean competitive, I obsess about having everything in order, winning games, developing young people," Fraser said.