Jayden Mount-IF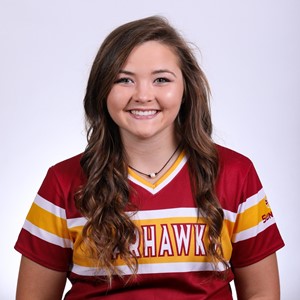 ULM's homerun leader from a year, senior infielder Jayden Mount is the leader of this edition of the Warhawks.
As well as being first in home runs for the Warhawks with seven, Mount was second on the team in batting average, batting .302.
The impressive part about the senior shortstop is her ability to show up in big moments.
Mount had multiple clutch hits in the Warhawks' improbable run in last year's conference tournament. Mount was at her best during conference games batting a robust .364.
A year ago Mount held down one of the toughest defensive positions at shortstop and excelled as she led the Sun Belt in assists with 144.
What to look for this season: Mount will be a focal point in the Warhawks offense, potentially leading the team in home runs, batting average and runs batted in.
Korie Kreps-OF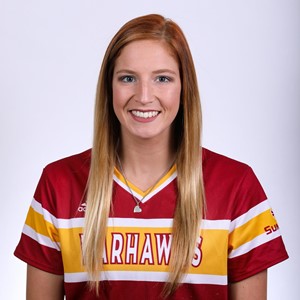 The biggest threat to Mount leading in all those categories is sophomore outfielder Korie Kreps.
Kreps was a strong contributor as a freshman, finishing third on the team in batting average at .289.
Kreps, like Mount, stepped up during conference play batting .355 when it mattered the most. Kreps finished 10th in the Sun Belt in walks with 28.
Kreps led the Warhawks in both walks and hit by pitch as well.
Due to her hits and walks Kreps finished second on the team in on base percentage as well at .415. Kreps was successful in right field as well having only five errors throughout the year.
What to look for this season: Kreps like Mount will be expected to contribute offensively. Kreps should bat in the .300s this season. Expect her to get on base even more.
Adrianna Chavarria-P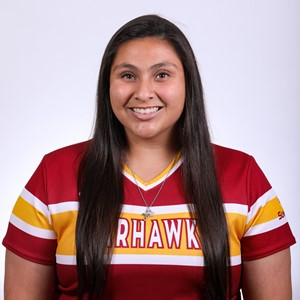 Not to leave out pitchers, the Warhawks' ace in the circle is sophomore Adrianna Chavarria.
Chavarria led the Warhawks in every major pitching category. She appeared in the most games at 35, had the most complete games with nine, the most wins with nine, the most strikeouts with 65 and the most innings pitched with 137.1.
Chavarria also was the only Warhawk to throw a shutout, throwing two. Chavarria also had multiple top ten Sun Belt numbers at 10th in wins, 9th in complete games, and 9th in innings pitched.
What to look for this season: Chavarria will again led the Warhawks in most categories. Expect her earned run average to come down from 4.18. The biggest question mark for Chavarria is health.