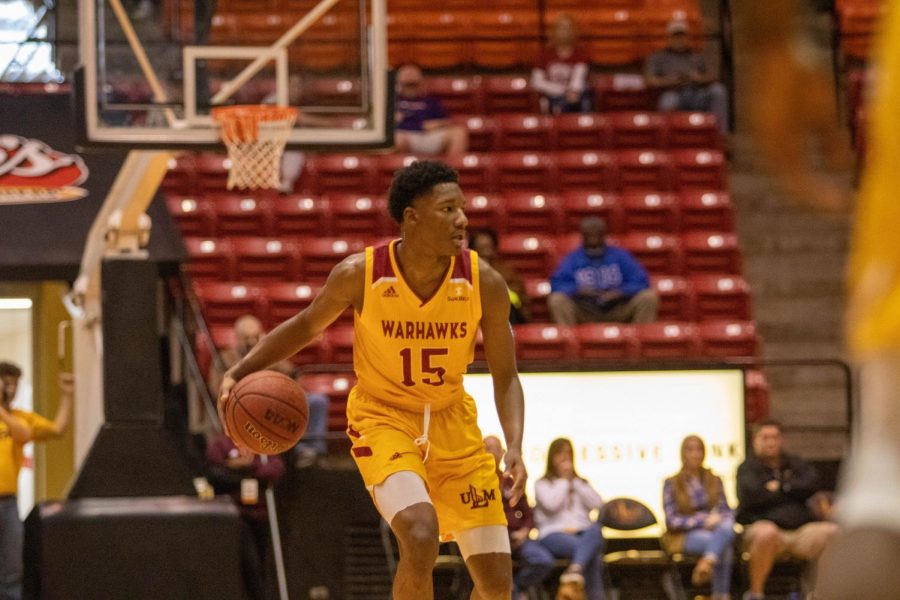 Two near comebacks came up short a struggling Warhawks team that has lost ten straight. The losing streak is the longest since the Warhawks dropped 11-in-a-row during the 2011-12 season.
Both Georgia Southern and Georgia State came to Fant-Ewing beating ULM, 67-65 and 77-69, respectively.
ULM will begin a three-game road trip, starting with two games in Alabama against Sun Belt foes Troy and South Alabama.
The Warhawks last win came against South Alabama on Jan. 4.
The first game of the week was a nailbiter against Georgia Southern.
The Warhawks started hot, up 16-8 in the first 10 minutes of the game but a rally the Eagles brought the game close.
ULM entered the half with just a one point lead.
The second half would start disastrously for ULM, as the offense would go cold.
The Eagles would go on a 21-3 run to start the half. Six Warhawk turnovers would aid the Eagle run.
"Turnovers got them back into the game," head coach Keith Richard said. "Late in the game, free points for the other team were bad moments for us."
A strategy change would aid the Warhawks down the stretch as Richard had a combination of Josh Nicholas and Erie Olonade act as the primary ball handler.
Richard would then run Michael Ertel around a series of screens, acting more like a scoring guard.
Ertel would respond to the change scoring 22 in the second half, for a game high 30 points.
"We really needed Mike and he responded," Richard said. "He made a lot of hard shots and played tremendous on the offensive end today."
Ertel's play would get the Warhawks back into the game.
Olonade hit a 3-pointer with six seconds remaining to cut the game to two.
A missed free throw by the Eagles ignited a scramble for the ball which landed in Nicholas' hands who took a half court shot for the win that hit both the backboard and rim before missing.
Four players would reach double figures in the second game of the weekend as Ertel and Olonade 17 and 11.
While Tyree White and Youry White would add 19 and 11 of their own.
Their scoring wouldn't matter though as again the Warhawks went through a drought to begin the first half as the Panthers opened on a 11-2 run.
A Tyree White dunk reignited the Warhawks.
"I guess I'm going to have to do something different the first five minutes of the second half because it cost us both these games," Richard said.
The continued struggles have confused Richard.
"We're not a bad team and it's not that we're not very good," Richard said. "There's minutes in all these games all year long where we look like a pretty decent basketball team… Whatever it is, I don't know. If I knew, I'd have done it already. But it keeps us from being better than our record shows."