Warhawks fail to end losing streak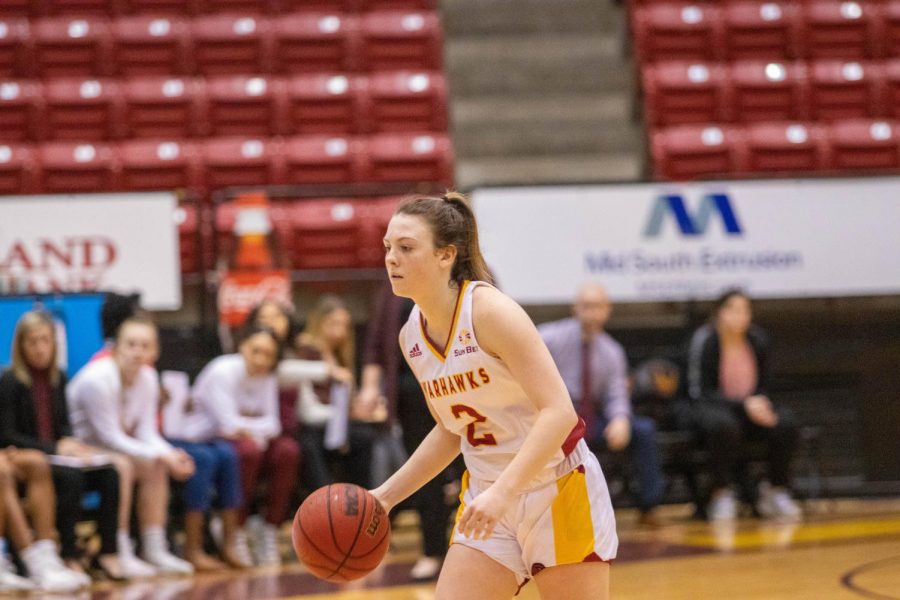 The ULM women's basketball team (3-19, 1-10 Sun Belt) dropped two more games this week against conference foes Troy and South Alabama, pushing its losing streak to six games.
ULM will look to bounce back next week with two home games against Georgia Southern and Georgia State on Thursday and Saturday.
In the first game of the week, the Warhawks traveled to Troy to take on the Trojans. The Warhawks dropped the game, 77-65, dropping to 1-12 on the road this season.
Regardless of the loss head coach Brooks Donald Williams thought her team competed against a tough Trojan team.
"I thought we played tremendously hard," Williams said. "I thought we gave a lot of great effort under some challenging circumstances."
The Warhawks started hot to begin the first quarter, making three straight threes after going down 4-0 to begin.
Troy opened up the second quarter with a 10-2 run. ULM would not go away though. After being down by as many as ten, the Warhawks cut the deficit to just five before the end of the half.
The Warhawks would wear out in the fourth, ultimately being outscored 19-11 in the period to drop the road game.
Amber Thompson led the team in scoring with 20, while Gara Beth Self scored 13, her ninth straight game scoring in double figures. Whitney Goins would add 12 more for the Warhawks.
The second game the Warhawks would struggle losing, 73-39.
The shooting was particularly problematic as over two quarters ULM went just 4-24, in route to a 22.9% field goal percentage on the day.
"Hats off to South Alabama and their coaching staff," Williams said. "I thought they played really well on both ends of the floor today. They are extremely tough."