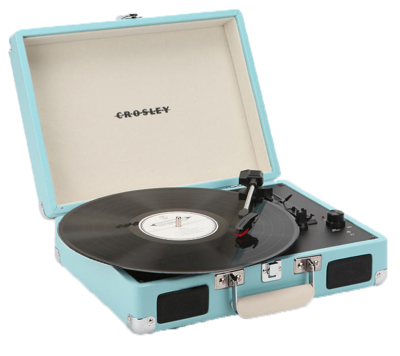 Tommy Hilfiger sweatshirts. Leather jackets. Ripped jeans. Chockers. They are all back.
It is not simply the clothing that has come around. It's the complete package of the past.
Items all through the decades like the cozy sofas, polaroid cameras, classic jukeboxes and vinyl records are making their home in the present time.
"My dad had this old Tommy Hilfiger sweatshirt and I wear it all the time! It's probably one of the favorite things I own," said Ariana Yelverton, a sophomore medical laboratory science major.
According to CNBC, certain brands are coming back with pieces from old archives and companies are "cashing in" on these trends. Brands like Birkenstock, Champion and Juicy Couture are all rising from the ashes to take back what was once theirs—fashion.
Recycling trends from eras past has itself always been a trend. For example, around 1790, Empress Josephine, the first wife of Napoleon, wore white dresses that were dated back to Classical Greece and Rome, according to sites.northwestern.edu.
It is the pace of their return that has surprised us since the late '90s. The return is far quicker: less than 20 years, when it used to be a century.
Rojina Khadka, a freshman pre-nursing major believes that sometimes today's world gets so hectic that people would rather remember the past than create a new future.
"There is a sense of calmness and simplicity that vintage item bring with them. When I had a bad day, I would run to my grandmother's room, play her vinyl record and just listen to it in peace," Khadka said.
Arohan Rimal, a junior psychology major had different views. He said people should strive for new ideas rather than bring up the old ones.
"Nostalgia is a pleasant feeling but the human race will benefit by moving forward," Rimal said.