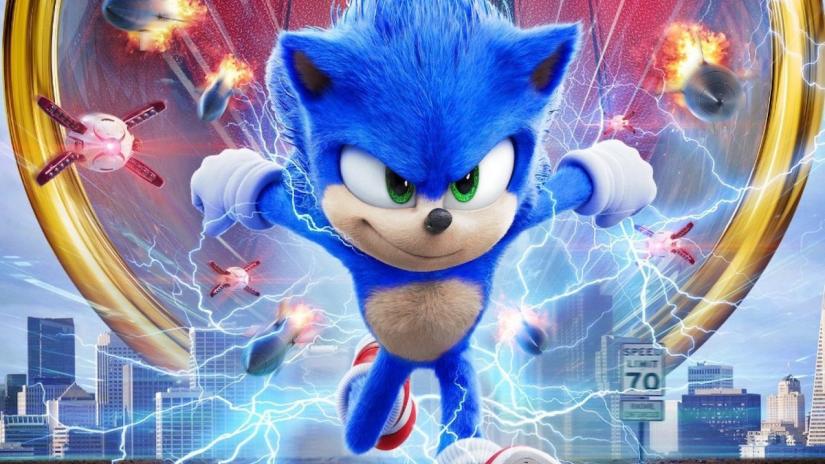 "Resident Evil." "Silent Hill." "Tomb Raider." Our beloved video games rarely translate well in Hollywood. Studios trash their spirit, stories and characters. They shell out disappointing "cash-grabs" simply for money. Until a blue hedgehog rose from the ashes.
Jeff Fowler's "Sonic the Hedgehog" breathes life into the Sega franchise with cartoony performances, a heartwarming story and captures the games' essence.
Meet Sonic, a little hedgehog who runs at lightning speed. He travels to Earth using gold rings—which he loses and must reclaim. Also, a psychotic scientist wants to dissect Sonic. Only a small-town sheriff in Montana can handle this.
James Marsden charms as Sheriff Tom Wachowski who dreams of saving lives in San Francisco. Ben Schwartz voices Sonic with a hyper energy guaranteed to excite the kids and drive parents insane.
Jim Carrey steals the show as Dr. Robotnik, a wacko scientist with a dangerous robot army. Carrey channels his crazy days of "Ace Ventura" and "The Mask" tenfold. Outlandish, outrageous and hilarious in the most wonderful way.
Most video game adaptations fail to echo the spirit of their source material–it doesn't feel like the games. "Sonic" actually feels like its respective series from music to visuals. Blur Studios' design for Sonic pays respect to the games, is cute for kids and is easily recognizable.
That iconic Sega jingle in the 1991 Genesis game plays in the beginning. Paramount's stars are replaced with gold rings. Near the end, you hear a piano version of "Green Hill Zone" from the Genesis era.
Stay during the credits for a nostalgic adventure through Genesis-inspired graphics retelling the movie. Get your playlists ready for the catchy "Speed Me Up" by Wiz Khalifa.
Our friends at Marvel have taught us to sit tight after the credits. "Sonic" treats us with a sequel-bait ending.
The blue devil runs fast but he trips over some flaws. A bucket of clichés plague the movie. CG animals riding with humans may sound familiar: think "Hop" or "Alvin and the Chipmunks."
As this is rated PG, some kids' movie tropes run wild. Cheesy dialogue, goofy acting and a fart joke–it's illegal not to add one. You can predict what happens in every scene.
"Sonic the Hedgehog" zooms into action with silly acting, kid-friendly spunk and simple story, though it's heavy on clichés. It is a true love letter to gamers. Put your running shoes on because we "gotta go fast."
Showtimes near you:
Cinemark Cinema 10
Cinemark Tinsletown 17