Sports Briefs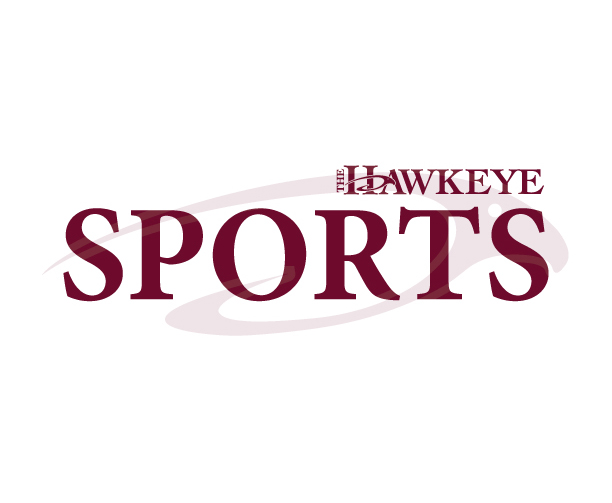 T&F announces new coach hire
With the beginning of the outdoor season of track and field looming the new cross country and assistant track coach was announced.
David Silversmith will take over the position.
Silversmith comes to ULM after spending the last two and a half seasons at UNC Greensboro, where he was the cross country coach and assistant track coach.
He helped the Spartans to a third place finish at the Southern Conference women's cross country championships in 2019, while the men finished in fifth place.
Prior to UNCG, Silversmith was the head cross country coach at William Peace University in Raleigh, North Carolina for one season. Silversmith was in charge of managing the program budget, coordinating travel for practices and competition, monitored the academic progress of his student-athletes as well as recruiting.
Before going to William Peace, Silversmith served as volunteer assistant coach for cross country and track and field at North Carolina in 2015-16.
Silversmith worked with head coach Mark VanAlstyne and the director of operations in administrative areas, including the budget, scheduling and equipment management.
He also assisted in recruiting activities for distance and throws, while providing daily instruction of fundamental middle and long distance running technique and strategy.
Kreps wins Player of the Week
Sophomore Korie Kreps was announced as the Sun Belt Conference Player of the Week due to her play from Feb 18-25.
The feat is the first of Kreps' career.
Kreps batted .500 during that time, the Anacoco native added 11 runs, one double, one triple and five RBIs to her total as well.
In the midweek matchup against McNeese, Kreps hit her first triple of the season.
She followed that up on Friday against Houston Baptist with two hits, three runs and a RBI.
Kreps went 3-for-6 at the plate in the double shut out on Saturday and added three runs and two RBIs to her totals.
She rounded out the Mardi Gras Mambo on Sunday going 5-for-8 with two runs, two RBIs and a double
At the time of the award Kreps led the team in batting average, runs, hits and on-base percentage.
She was also ranked first in the Sun Belt in hits, second in batting average, on-base percentage and runs.
Kreps was also third in total bases with 28.
The Warhawks head to Georgia Southern to open up conference play before returning home March 11 against McNeese State.
Kreps followed her player of the week by going five of 11, with five runs scored and five walks in a successful week for the Warhawks.
Kreps added a triple and stolen base to her stat line as well.
Daishon Smith signs with G-League
Former ULM Warhawk Daishon Smith has been signed by the Los Angeles Lakers G-League affiliate team the South Bay Lakers.
The 24-year old Smith had been playing in Europe waiting for an NBA opportunity after his stellar senior season at ULM. Before transferring to ULM, Smith started his collegiate career at Wichita State.
In his one year with the Warhawks Smith left an impression leading the team in scoring with 21 points per game.
Smith scored in double figures in 30 games last season, including 16 games with 20+, four games with 30+ and a career-best 42 points once.
Smith also lead the Warhawks in assists with 3.9 per game and steals with 2.2 while finishing third in rebounds with 4.5.
Smith also shot 44% from the field, 40% from three and 86% from the free throw line.
Smith ranked first in the Sun Belt in steals per game, second in points per game and was named to the 2018-19 All-Sun Belt First Team as well as Newcomer of the Year for the Sun Belt Conference.
Smith joins a guard heavy team that includes former NBA players Pierre Jackson, Wayne Selden and David Stockton.
Smith will have an opportunity to propel himself into the NBA with good play in the G-League.