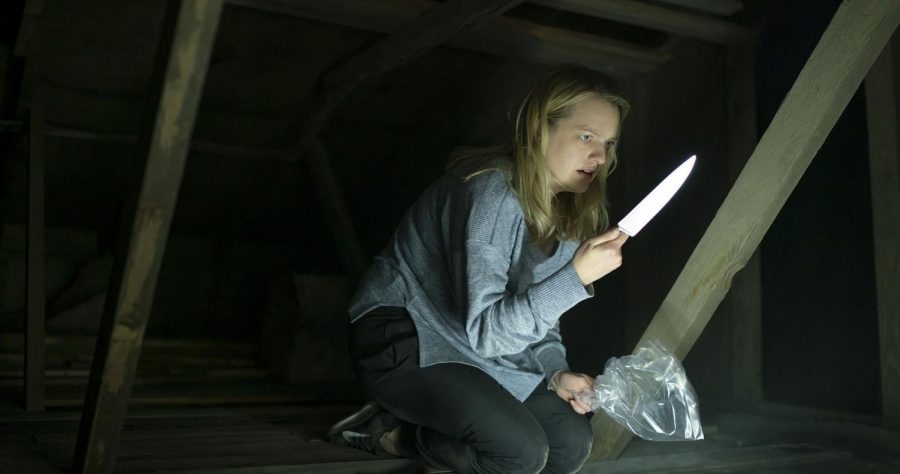 Do you ever feel watched at night? Security cameras and locked doors keep you safe but something feels off. And that strange man stalking you in the closet. You should probably call the police.
Director Leigh Whannell's "The Invisible Man" intensifies this paranoid feeling with nail-biting suspense, an outstanding heroine and a culturally relevant story.
Cecilia Kass dates Adrian, a rich but abusive man. Word gets out about Adrian's suicide and Kass is free from her abuser. Until she becomes aggressively stalked. There's another problem—She can't see him.
Elisabeth Moss amazes as Kass. She owns every scene. You feel her immense pain and descent into madness. Moss' face evokes her emotions enough to send chills down your spine. No dialogue needed.
Whannell cooks a delicious stew of thriller, mystery and a dash of science fiction. You sit silently waiting for the stalker. Each camera angle builds tension. Silence can wreck nerves more than noise.
In thrillers, this is a breath of fresh air. No relying on loud jump-scares for timid tweens here. These tropes are predictable and plain lazy. Your instincts say close your ears in long, quiet sequences.
Serious "Nancy Drew" vibes come as you guess who the stalker is. Look out for a twist in the ending.
Domestic abuse is the key theme, perfect timing in our current "MeToo" era. It empowers women to speak up against their abusers.
Whannell's "The Invisible Man" rushes you to the hospital injected with paranoia. It boasts an excellent performance by Elisabeth Moss, edge-of-your-seat suspense and powerful message about our cultural environment.
Watch at night for full effect. Ready your knives and check if "someone's sitting in that chair."