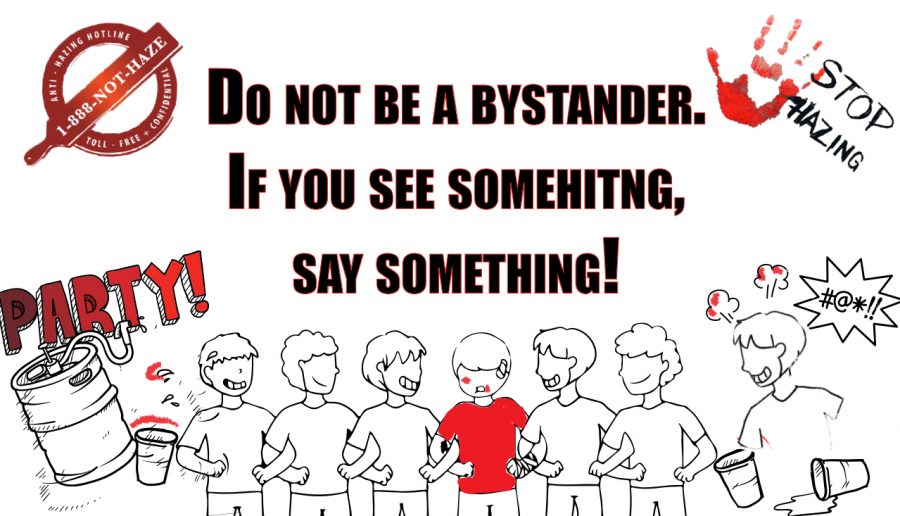 We hear it all the time—Hazing is bad. It must be prevented. See something, say something. But, what is hazing?
The student life section of ULM's website says hazing is as any intentional act directed against an individual that endangers them either mentally or physically, for the purpose of being initiated into or maintaining membership in any organization whose members include students.
It can be anything from making the new recruitment members of a fraternity drink until they pass out, to giving the new person at work the least appealing job.
Clubs, athletics, sororities and fraternities, and other campus organizations have created an "anti-hazing" contract and course that all members are required to complete.
ULM sets up several activities and events throughout hazing prevention week to encourage and inform the public about the seriousness of the issue.
This year, the week kicked off with a virtual educational forum with guest speaker, Lieutenant Jeremy Kent. He talked about everything hazing prevention entails.
There was a more lighthearted approach as well, with a donut handout telling students, "Donut Haze".
President of Phi Mu fraternity, Jaden Lee, said that their organization does not support hazing of any kind.
"We, as an organization, strive to live by our creed, 'to keep our lives gentle, merciful, and just,'" Lee said. "We actively discuss these issues and have taken steps to educate our members on the dangers of hazing."
Informing and changing the perspective of organizations everywhere are the first and most important steps to creating a safer experience for people who may fall victim to hazing.
Not only will violators of hazing rules get in trouble by their organization, but because of the Max Gruver Act, they will get in legal trouble as well.
This law requires that anyone aware of hazing report it to law enforcement, and there will be penalties for those who don't. It's named after an LSU student who died from alcohol poisoning because of hazing.