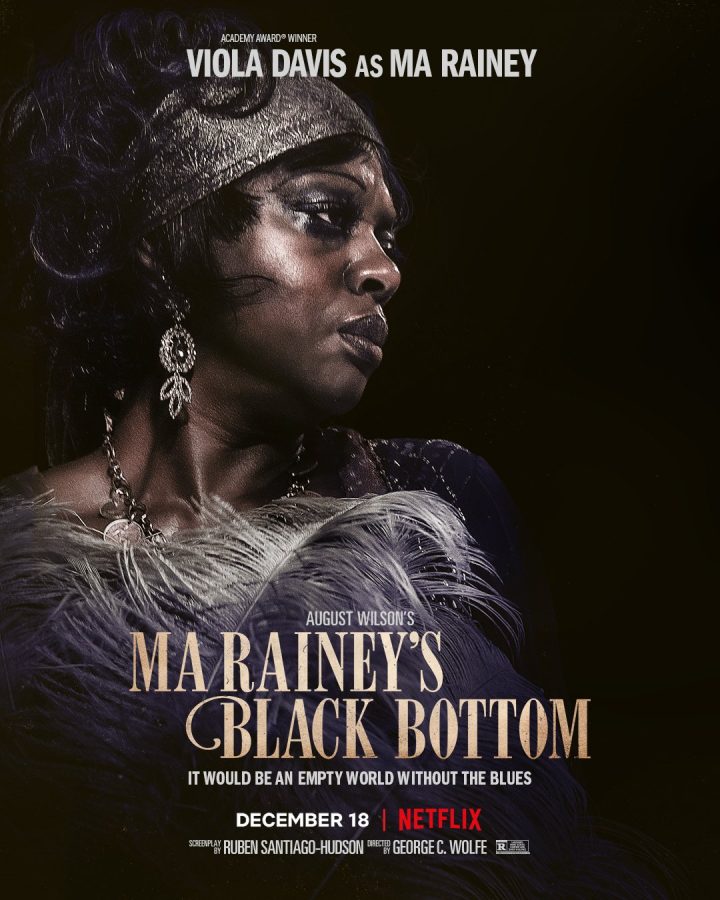 Let's travel back to the days of our great-grandparents. Picture the 1920s. Everything turns black and white. F. Scott Fitzgerald pens "The Great Gatsby." Alcohol is illegal. Beautiful flapper girls rock finger wave hairstyles. They dance the Charleston with their boyfriends to their music of choice: Jazz and blues.
George C. Wolfe's "Ma Rainey's Black Bottom" centers on one of the most famous blues singers in music. It demands Academy Award recognition with a stellar black cast, picturesque cinematography and a gasp-worthy ending you will not see coming. The film adapts August Wilson's play of the same name.
Unlike most films, the story takes place in one day and location. This is why you may feel the film doesn't go anywhere.
In 1927 Chicago, Rainey and her dysfunctional band try to record some songs in a studio, but struggle with executive interference, tensions in the band and a headstrong Rainey who makes any white man shiver.
Ambitious trumpeter Levee dreams of starting his band and playing his version of Rainey's songs. Listen for his traumatic childhood as he witnessed what no child should. Trombonist Cutler, bassist Slow Drag and pianist Toledo laugh at Levee and perform only what Rainey wants. As for Rainey, she sings her way or "takes her black bottom" down the highway.
Tobias Schliessler paints a stylish, but grounded picture of the '20s. When Rainey and her band take the stage in the beginning, he turns up the heat with warm colors, rowdy crowds and Rainey's foot-tapping blues.
Our main studio location looks quite dull contrasted with the sun's warm glow and characters' vibrant performances.
The film boasts a stellar Oscar-worthy black cast. However, it was sadly Chadwick Boseman's final role before his death in Aug. 2020. In every sense of the phrase, he goes out with a bang as Levee. He even upstages Viola Davis as the titular Ma Rainey. She gives a brow-raising show with her bluntness and no-nonsense demeanor.
"Ma Rainey's Black Bottom" is a fantastic start for 2021 and shows why Hollywood needs more racial diversity.
It gives modern audiences an earful of the head-bobbing sounds of blues mixed with intense drama. Get your instruments ready, and "one, two, you know what to do."