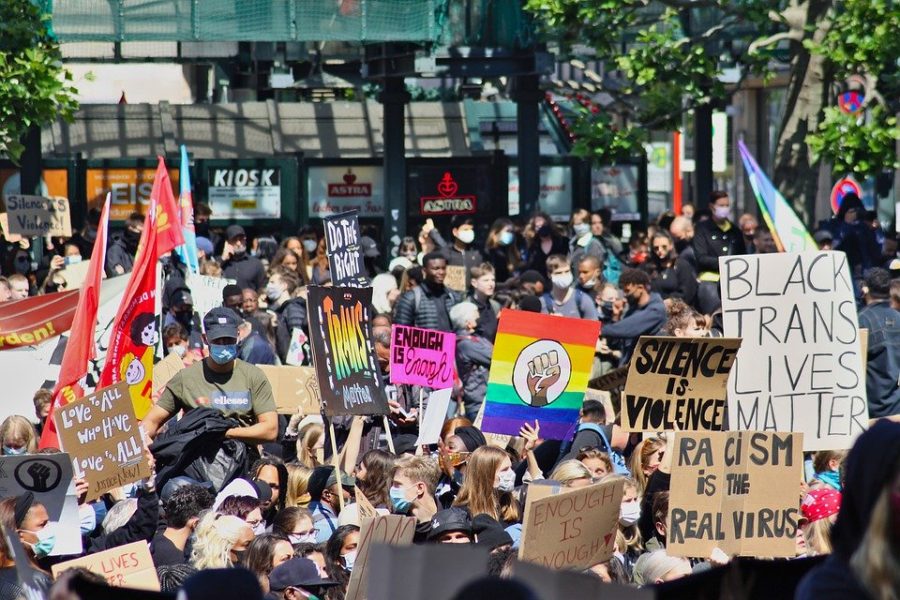 The Black Lives Matter movement is alive and well—and students are fighting to keep it that way.
A march was held on campus last summer and BLM letters now adorn the grass of Bayou Park. RSOs are continuing the effort by educating students on the movement.
The NAACP and National Pan-Hellenic Council held a Zoom event on Feb. 23 to tell fellow students about the origins, goals and impact of the BLM movement. They talked about the struggles Black people faced in the past and today.
The meeting began with a discussion of the BLM mural on campus. Adewumi Ariwajoye, political action head of NAACP, suggested another possible artistic endeavor for next year.
"I would love to have a big banner that says 'BLM'," Ariwajoye said. "Students [can] put quotes, their feelings and aspirations to show that they are heard."
There was also a symbolic significance to the meeting as Feb. 23 marked the one-year anniversary of Ahmaud Arbery's murder, a victim of racial violence.
A brief history and list of BLM's demands were listed. Such demands included convicting Donald Trump to ban him from future political positions, removing Republican politicians who attempted to overturn the 2020 election and enacting the BREATHE Act.
The BREATHE Act would diverge funding from incarceration and policing to promote healthy and equitable communities, especially for Black youth.
There was a discussion on the Jan. 6 U.S. Capitol riots. How would the police have responded had the rioters been Black?
Since the murders of Arbery, George Floyd and Breonna Taylor last year, protests swept the world in a uniting call for racial justice. Ariwajoye went to a protest for Floyd in her native town, Slidell.
"I see my father, my brother, my uncle's life [and] my life," Ariwajoye said. "George Floyd's voice can no longer be heard, so I want to make sure that it's heard through me and that he didn't die in vain."
Shania Lewis, CAB secretary, also answered the call in protests.
"I felt it was my duty to march for those that lost their lives, but also [for] my family and future family," said Lewis. "Justice for one African American is justice for all."