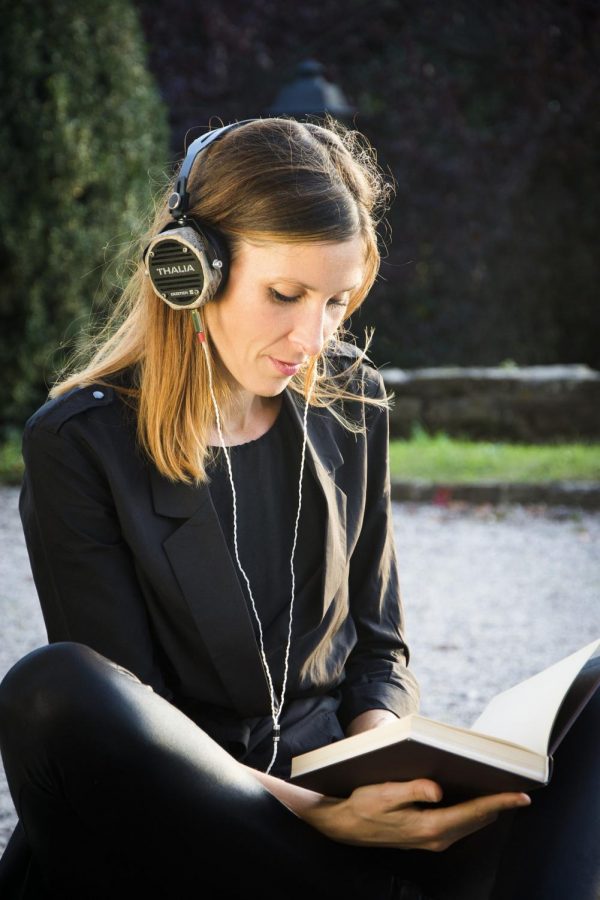 Spring Break Audiobooks: Madness and Romance
Perhaps you're not an adventurous spring breaker. You would rather cozy up to a good book. I sprinkled some mystery, thriller, psychological and a pinch of romance on this brew of recommendations. Now you can listen to your favorite book genre as you drive, cook or even workout. Don't forget to breathe as you listen to these spectacular audiobooks.
"The Silent Patient"
Alex Michaelides' debut novel is an awesome psychological mystery laced with twists and lies. A psychotherapist tries to help a widowed artist whose husband was murdered. There's one problem–she refuses to speak. You'll be scratching your poor scalp numb trying to predict what happens next.
"The Nightingale"
Kristin Hannah mixes the dehumanizing Nazi occupation of France, life-threatening drama and a broken family fighting to survive in their unique way. No matter how emotionally wrecked you get, you won't be able to sleep until the book is done. Stories like these define why happy endings are never certain. War stories aren't exactly known for being Disney material.
"Behind Closed Doors"
The title should be sending some red flags. Life seems good for Grace. She has a handsome lawyer for a husband and a posh lifestyle that was once foreign to her. Absolutely perfect, right? What lies behind this privileged British couple is nothing short of psychotic. One lesson you'll take from author B.A. Paris is to be careful who you marry.
"Letters to the Lost"
This is another World War II story like "The Nightingale" but not nearly as depressing. Jess hides in an abandoned home from her abusive boyfriend. She finds and lives vicariously in a pile of old letters. These letters detail a love affair tested by war, faith and time itself. Iona Grey grips your heartstrings with a romance filled with forbidden love, tragedy, hope, longing and bitter-sweetness. Be warned: tears will fall.
"The Girl in the Letter"
Mother-and-baby homes were playgrounds for torment and abuse. Unmarried mothers were sent here as "punishment for their sins." Emily Gunnis details an investigative journey through painful pasts and timeless vendettas. The protagonist, Sam, is a journalist down on her luck. She finds letters from the 1950s about a victim of sinister St. Margaret's. Sam must race against time to unleash the secrets behind this hellhole before it's demolished–and bodies start piling.