Refine your palate with these appetizing Hispanic meals
Gallo Pinto
Heat up two tablespoons of vegetable oil in a large skillet over medium-high heat and sauté chopped bell pepper and onions for about six to eight minutes. Add two to four cloves of minced garlic and cook for one minute. Add two cups of black beans and half a cup of salsa lizano, stirring to combine. Simmer until some of the liquid has evaporated and the flavors have mixed. Stir in three cups of cooked rice until well incorporated. Cook until heated through and most of the liquid is absorbed. Stir in a quarter cup of chopped cilantro. Serve with salsa lizano, salt, pepper and natilla (Costa Rican sour cream).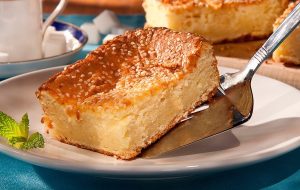 Salvadoran Quesadilla
This cheese bread comes from a small village of Rosario de La Paz in El Salvador and can be eaten alone or with ice cream and coffee. Preheat the oven to 350° F. Mix three cups of granulated sugar, four large egg yolks and a half cup of evaporated milk. Add two cups of parmesan cheese and another half a cup of the same milk. Add three cups of sifted flour, one tablespoon of baking powder and one cup of melted butter to sugar mixture. Mix well. Beat the four egg whites until stiff peaks form. Fold the egg whites into the batter. Sprinkle one tablespoon of sesame seeds over the batter. Bake for 50 to 55 minutes or until a toothpick inserted in center comes out clean.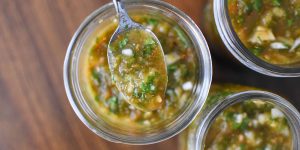 Guatemalan Chile
This vegan, gluten free Chile is a flavorful, hot side topping much like salsa and hot sauce. Peel one onion and three large cloves of garlic. Wash and remove the stems of four tomatoes and six jalapeños. Juice one lemon, chop half a bunch of cilantro leaves and mince the onion. In a large frying pan, dry-fry the de-stemmed whole tomatoes and jalapeños until just blackened.Combine the roasted tomatoes, jalapeños and garlic with the water in a saucepan. Bring to a boil and cook, covered, until the vegetables are tender. Puree the tomato mixture. Stir everything together. Taste to make sure there's enough salt. Pour into pint jars and refrigerate. Serve as a hot sauce or salsa.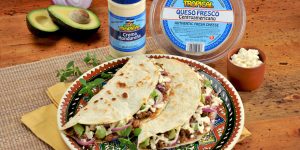 Baleadas
Baleadas is a must-have Honduran meal made with thick and fluffy flour tortillas filled with refried red beans, cheese and sometimes more. Mix two cups of all-purpose flour, one cup of water, half a teaspoon of salt, half a cup of vegetable oil and one egg. Knead until the dough is smooth. Form eight golf ball sizes and let them rest for about 20 minutes. Stretch each ball of dough into thick circles. Cook each tortilla until browned and slightly puffed. Layer two cups of refried beans, half a cup of queso fresco and one avocado over the tortilla. Drizzle a quarter cup of crema on top then fold the tortillas in half. You can also add other preferred fillings like scrambled eggs, pickled jalapenos, coleslaw and ground beef or pork. Serve while hot!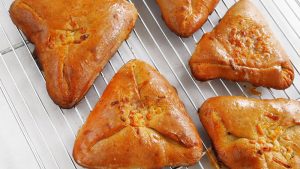 Nicaraguan Picos
In a small pot, heat half a cup of margarine with one cup of milk until completely melted. Combine half a tablespoon of yeast, two teaspoons of sugar and two tablespoons of lukewarm water. Rest until the mix has thickened. Incorporate the milk mixture with the melted butter and stir well. Combine half a cup of sugar, three eggs and one teaspoon of salt. Add five cups of all-purpose flour and continue mixing. Leave it overnight. Preheat the oven to 375°F. Divide the dough into eight, flat circular pieces. Sprinkle half a cup of grated cheese and half a cup of sugar over the top of each dough piece. Fold into a triangle. Rise for one hour. Bake until the picos have expanded and are golden brown.