Redshirt freshman Edwards to start at running back against Arkansas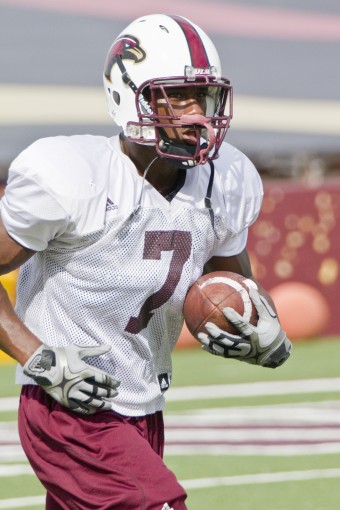 Redshirt freshman Jyruss Edwards will start at running back in Saturday's game against Arkansas, according to University of Louisiana at Monroe head coach Todd Berry today.
Senior running back Frank Goodin, who has been battling a minor injury this week in practice, will not start but will play in the game.
Edwards was listed behind Goodin on the depth chart this fall and is a native of White Castle, while Goodin comes into the season trailing ULM all-time leading rusher Calvin Dawson by 873 yards for the all-time program record.
The game against Arkansas is scheduled for 6:00 p.m. on Sept. 11 in Little Rock.