Warhawks down Hokies for first win against an ACC school, finish 3-1 on weekend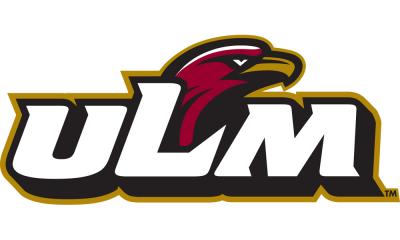 Hang on for a minute...we're trying to find some more stories you might like.
CHARLESTON, S.C. – The women's softball team lit up their bats over the weekend at the College of Charleston Classic, downing three schools in a row on Saturday before falling in a pitcher's duel on Sunday.
The first of three games on Saturday featured the Warhawks against the Hokies of Virginia Tech. With a game that went into extra innings, the Warhawks came out with the win, thanks to Haley McCall's two runs, with one in the top of the third to put ULM on top 1-1, then again in the eighth to put the Warhawks on top 2-1. Stephanie Routzon finished the game with three outs to give ULM its first win over an ACC school in program history.
In the second game of the day, the Warhawks came out storming against host College of Charleston, with Miller and Cacioppo scoring runs in the first inning to give the Warhawks a 2-0 lead. Miyuki Navarrete scored a run in the third to put ULM up 3-0, and they never looked back, with scores by Navarrete and Haley McCall to end the game with a 5-4 score.
In the final game of the day, the Warhawks got off to a slow start, with Wagner getting a 1-0 lead over ULM. In the fourth, the bats starting flying with Cacioppo, Pastor, Navarrete, and Salanoa giving ULM a 6-1 lead over Wagner, with Wagner scoring a run in the top of the sixth to cut it to 6-2. The late effort would stall as Parker closed out the game to clinch the win.
On Sunday, the Warhawks sputtered and stalled early, with the only hits coming from Alexis Cacioppo, Janel Salanoa and Elena DiMattia. Kayla Boening earned two walks during the game as Lipscomb held ULM scoreless for the final game on Sunday. Stephanie Routzon gave up six hits and two runs to allow the Lady Bisons the win.
The softball team travels Wednesday to play Grambling State on Wednesday in Grambling, a short drive about an hour to the west of Monroe. Fans are encouraged to come out and watch the Warhawks take on an in-state rival.