A moment in the spotlight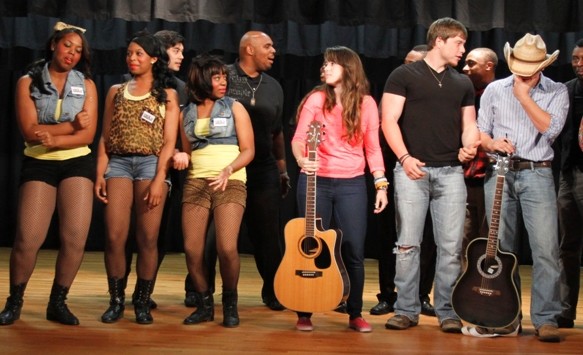 Students battle to be named school's most talented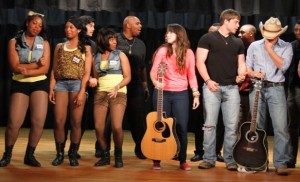 The competition was fierce in the SUB ballroom as students competed for campus fame and the chance to win $400 in cash.
The SUB ballroom was packed with enthusiastic students excited to cheer for their favorite acts in the annual ULM's Got Talent competition. Despite some technical difficulties with the microphones, the show still carried on.
Many contestants opted not to use the microphones, including first place winner, Angel Starr, who sang an acapella rendition of "How Great Is Our God."
Starr said, "When I heard the speakers, it made me even more nervous." Although she didn't use a microphone, her powerful voice could be heard throughout the entire ballroom.
Starr gave all the credit of her performance to God.
Starr said, "God really made a way for me in this competition."
For Starr, singing to this crowd  was very different than singing to the crowd from her church, where she usually performs.
Starr won $400 cash prize in the competition, as well as the respect and admiration of her fellow students.
Second place went to Joshua Green who performed a cover of "Fever."
Green said, "A place is a place. It's not first place, but it will do."
The crowd also seemed to enjoy the performance of the dance group Chasse' who danced to "We Found Love" by Rihanna.
The all-girl group said they were honored to be involved in the competition and thought well of the winners. Chasse' group member A'Kai Solmone said, "We can't wait for a dance competition."
Many students enjoyed the perfomances and are excited for next year.