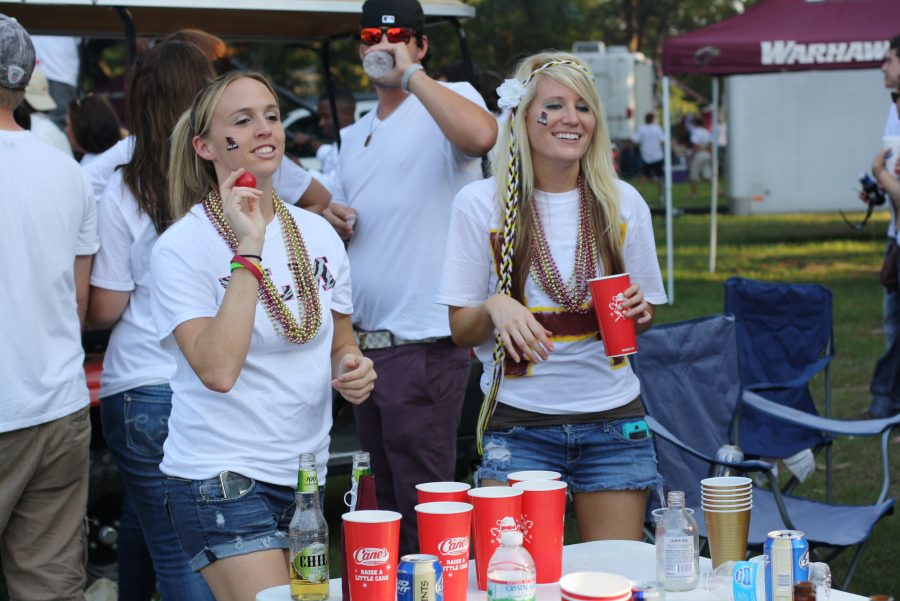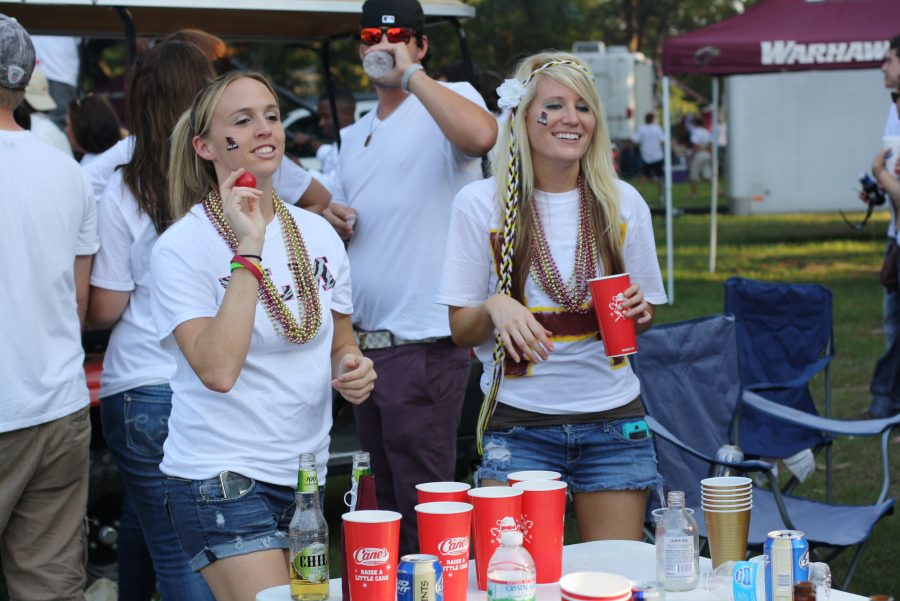 On Friday, Sept. 21, ULM fans tailgated in The Grove while they anxiously waited for ULM's first home game against Baylor. Tailgaters were surrounded by food, people, and live music. ULM fans have been tailgating for over 50 years.
Gary Hamilton, a local tailgater for 30 years, said the fellowship and people makes for the best tailgating experience. Hamilton tailgates with his family, friends and his trailer. He stated his mobile trailer was brought in on Wednesday and tailgated all day Friday.
Hamilton said the key things needed for tailgating are a group of friends with the same likes that you have, a common goal and friendship.
"We have adopted ULM. We love sports, the commodity, the cooking, and the fellowship. We love tailgating as we do the football games.
Tents, mobile trailers and barbeque pits were all set up by fans. Under each tent was food cooked by different sponsors and companies supporting the ULM football team.
Ryan Mchenry, with Farm Bureau Insurance and a recent ULM alumni, had been tailgating since 9:30 Friday morning sponsoring and cooking food for X104 Radio Station. They cooked hamburgers hotdogs, beef shoulder strap, deer bacon wraps, and chicken. Aside from being an ULM's alumni, Mchenry is a Monroe native with ULM loyalty.
"You have to support your locals. They need it more so than any other university around here. There are too many LSU fans in this state. So, ULM needs all the support they can get," Mchenry stated.
The Sound of Today, cheerleaders and the Hawkline escorted the football players in a pep rally parade pregame.
This was the perfect opportunity to give the football players encouragement and to "show that the fans got their backs," said Tyler Gravley, a current ULM student.
A live performance by Wayside got the crowd up out of their chairs and dancing to their music.
The band performed cover songs by different pop and soft rock artist, but added their own Warhawk twist. Thousands of tailgaters were present including Baylor fans.
Baylor fans were civil and partook in the tailgating experience at ULM.