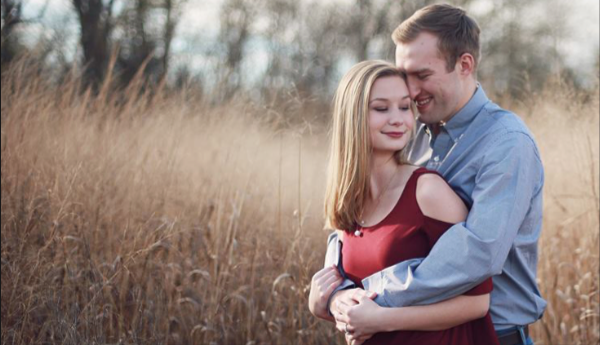 They knew from the beginning it was meant to be
February 13, 2017
A man who finds a wife finds a good thing, and Kyle Gresham always knew that Sydney Salter was his good thing.
"I knew from the beginning that Sydney was a very special person…the more time we spent together only confirmed that she was the one for me," Gresham, a senior biology major, said.
On Sept. 7, 2016 they were at Kiroli Park having a picnic to celebrate three years of being together.
Salter, a junior marketing major, mentioned to him that she wanted to take some nice pictures together, so Gresham took that as the perfect opportunity.
"I set up my camera on a tripod…It took several pictures for me to work up the nerve to ask her. When I did, Sydney's jaw hit the floor. She was elated and so was I," Gresham said.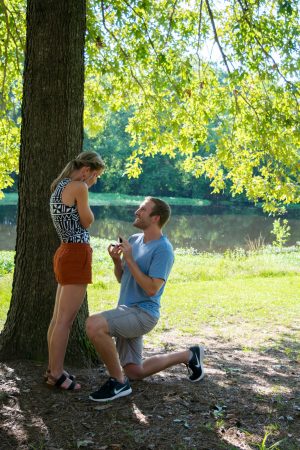 He said his favorite moment with Salter happened the day he proposed to her.
They grew up in the same school and their moms worked together. It wasn't until Salter's senior year in high school and Gresham's freshman year at ULM that they started to spend time together through mutual friends.
"It took way too long but I finally gathered my nerves and asked her to dinner," Gresham said.
Salter remembers their first date like it was yesterday.
"He asked me to go out to eat with him at Logan's because he knew how much I loved the rolls. My crazy appetite has always been a big joke between us," Salter said.
They were both pretty nervous for no reason at first, but they ended up having a great night.
On the night of Sept. 7, 2013 they were leaving a friend's house after watching a football game. Gresham said the only thing that would have made it better was if she was his girlfriend.
Salter didn't realize he was asking her to be his girlfriend.  But, by the end of the night they had made it official.
Now that they are engaged they have had a few Valentine's Day dates.
"Our first Valentine's Day was so sweet. Kyle surprised me with a beautiful heart necklace that I love to wear," Salter said.
Now-a-days they have a different outlook on the holiday.
This year they will be staying home and cooking a meal together.
"We realized that going somewhere crowded and noisy is useless when all we really want to do is spend time together," Gresham said.
They plan to get married at the end of May after Gresham graduates. Then they are headed to New Orleans, where Gresham will be attending dental school at LSU New Orleans.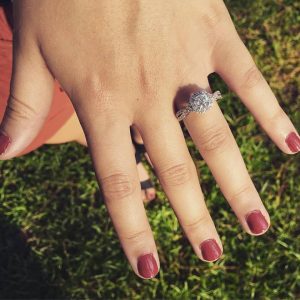 They couldn't trust each other any more than they do, and they are practically the same person.
Salter loves that spending time with him can "instantly turn a bad day around," and Gresham believes that she is the most genuine, kind-hearted person on the face of the earth, which kind of makes them the perfect couple.
"Sydney, you have made me incredibly happy, and I am so lucky to spend as much time with you as I have been able to the past few years," Gresham said.
"Kyle, I am a better person because of you," Salter said.
Gresham can't wait to come home after a long day of work to the person he loves waiting on him.