Part 1: How do I get there?
March 16, 2017
TRANSPORTATION
Airplane
If possible, fly out from a larger city for cheaper deals. For example, Dallas Fort Worth ranks as one of the most busiest and affordable airports. Regional airports such as Monroe only offer a few airlines. This means lesser competition and higher prices.
Always search for flights by using the incognito or private browsing mode. Flight prices actually increase as you repeatedly search for a trip due to browser cookies and the history. Companies want to scare customers into quickly purchasing before prices "supposedly" increase.
Utilize search engines such as AirFare Watchdog, Expedia, Google Flights, Kayak, Momondo or Skyscanner. These websites minimize effort by combing through multiple airlines according to the search parameters. They also offer a redeemable point system and member discounts.
4. Prices fluctuate daily so consider alternative dates. Apparently, the cheapest days to fly are Tuesdays or Wednesdays. On the other hand, the most expensive days to fly are on the weekend.
Book early, but not too early. The prime window to book a flight is 1 to 3 months in advance. People who book early risk higher prices since airlines do not manage flights during that time. In contrast, people who book too late risk availability and affordability since scarcity causes prices to soar. Essentially, just check the prices repeatedly during the appropriate time period.
RESULTS: This year, I flew to New York City for New Year's Eve and stayed for nine days. I used Expedia to purchase my ticket about 2 months in advance. It only cost me $337.20 for a round trip flight from the Monroe Airport.
Car
This is a pretty self-explanatory method of traveling. Prevent future costs by properly checking and maintaining your car before going anywhere. Look out for cheap gas prices by using your eyes or the GasBuddy app available for iTunes and Android. For more information on this app, click here: https://www.gasbuddy.com/About.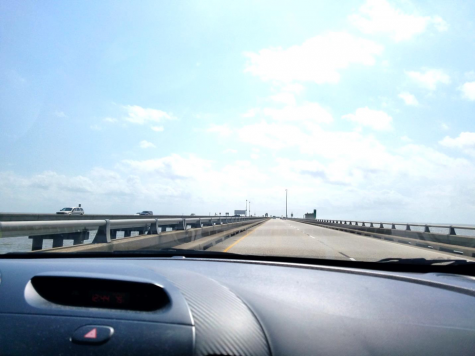 Bus
Avoid the Greyhound Bus as much as possible. Though the company boasts appealing and cheap prices, my friends have told me horror stories of confusing information, lost luggage, slow routes, inconsistent schedules, uncomfortable experiences and unpleasant customer service. Read more reviews at this website: https://www.consumeraffairs.com/travel/greyhound.html.
Public Transit
Save money by traveling to a larger city with an efficient public transit system. This eliminates the need for a car as you can travel around by using buses, subways, and/or trains. However, I have gotten lost multiple times while trying to figure out how each operates. Nevertheless, such an experience always leads to an exciting adventure or funny story.