Communication department hosts three nights of skits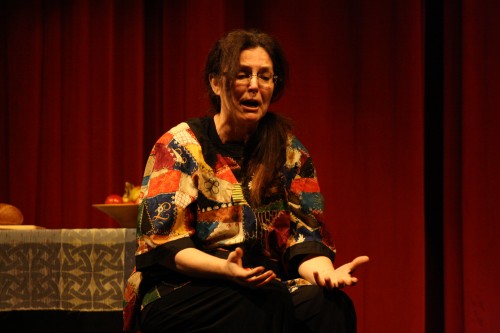 Gwendolyn Ducre
March 3, 2013
The department of communication sponsored the three night run of "The Things that Divide Us," on Feb. 28, March 1 and March 2.
The narrative skits were performed by the actors of the troupe, The Prime-Time Players.
The skits were performed to reveal the division among society as a whole, but primarily the division of an individual.
The director C. Turner Wilson, an associate professor of communication, opened with the skit, "The Hug." The narrative script was a scene that asked the audience to consider the possessiveness that divides individuals.
The mature content of the skits seemed to target an older audience.
Freshman pre-pharmacy major, Nesha Freeman said she really enjoyed the play and understood the moral it presented.
"Each person gave off many different emotions. They brought the stories to life as if I were in the story. The moral of the stories were to show that people speak, act and do different things, but we are all different in many ways. We weren't created to be the same," Freeman said.
Although this was a performance with a cast, staging and a director, this production was not technically called a "play."
The official title for a production such as this is called narrative theatre.
Narrative theatre is a series of skits that are intended to tell a story.
Wilson said there are great writers in the world, but it is better to see the words being lifted from the pages.
"I really like narrative theatre because I love to read short stories much better than I like to read plays," Wilson said.
The Prime-Time Players were founded in 2007 and consist of members over the age of 50, or members of the AARP. The troupe's mission is to dedicate and provide creative Reader's Theatre production as "fun fundraising."
After each performance, the troupe asked audience members to bring items to be auctioned. The proceeds earned, were donated to The Prime-Time Players that helps the production purchase script materials, props and to pay for entertainment.