1-on-1 with Gustaf Kocken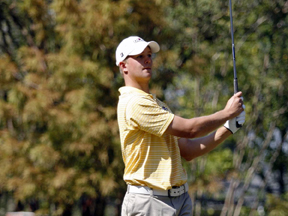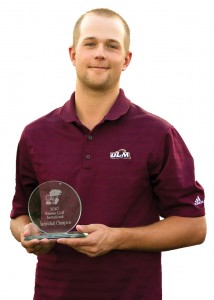 Gustaf Kocken is the latest ULM men's golf sensation that is burning up the links with his great play this season. Away from the golf course, he is adjusting to life in the United States from has native home of Sweden.
Despite all of this, he is your average person, and this is his story…
LG: For the people that do not know you, where are you from?
GK: I'm from Stockholm, the capital of Sweden.
LG: What would you say is the biggest adjustment from Sweden to the United States?
GK: First of all, the language. The language back home is easier to learn, harder to speak and talk in the classroom, but it's totally different coming here. The other big adjustment when it comes to golf is the weather. Playing golf in 100 degrees instead 60 is a big difference.
LG: About how many universities recruited you and what made you choose ULM?
GK: I had contact with a couple of universities; this one though was one of the best in the South. I came first of all for the weather you guys have here in the South, but also ULM has a nice campus.
LG: How is it to receive this much success in your freshman year?
GK: I have a bunch of good teammates who told me not to worry so much the freshman year, get to know how college golf is. They have helped me get into college golf quick.
LG: Best advice you have received from your teammates or Coach Hsu?
GK: "Just keep on grinding, never give up." That's been our motto. If you keep on fighting, you'll come up on top in the end.
LG: Who is your favorite golfer?
GK: I'll have to go back to Sweden and pick Richard S. Johnson, who plays on the PGA Tour.
LG: What three other golfers would make the ideal foursome for you to be in?
GK: I'd have to pick Tiger Woods, Phil Mickelson and Rory McIlroy.
LG: What are your hobbies off the golf course?
GK: Golf takes up a lot of time, but I'm a guy who likes to enjoy myself and have a good time with my friends. I like to play Xbox. I'm a fun guy, I like to enjoy myself on the weekends.
LG: Other than becoming a professional golfer, what do you hope to do after you graduate from ULM?
GK: First of all, I want to go back to Sweden with hopefully a degree and to keep on practicing and doing good on the golf course, and hopefully being able to come back to the States.
LG: Any advice you would give to any young aspiring golfer?
GK: I'd say keep on fighting, keep on grinding, and work on two-shots and putting.