Think before you ink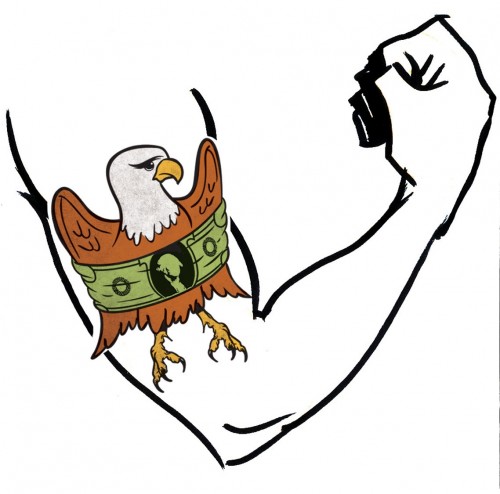 Gwendolyn Ducre
September 9, 2013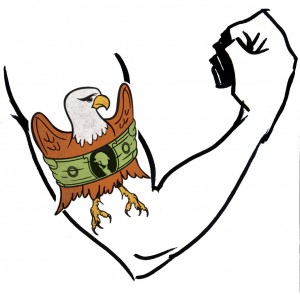 Piercings are temporary but tattoos are forever. Those who have resentful, or unpleasantly done, tattoos wake up every day wishing their tattoos were gone or changed. In many cases, tattoos are decided on spur of the moment.
Senior music major, Allison Friloux, admitted that her tattoo was done out of excitement and nervousness. On Friloux's 19th birthday, her parents gave her permission to get a tattoo. After being shown the stencil of the artwork, Friloux anxiously blurted, "Just do it."
The tattoo was completed but Friloux was not entirely pleased.
"I told him (the tattoo artist) that I wanted a treble clef and a bass clef to make a heart," said Friloux. "Then, I wanted the words 'for good' on the side. After it was over I realized the two words looked like one word."
The heart shaped treble clef and the bass clef represents the love Friloux has for music. The words, "for good," stand for the loss of her friend that died of cancer. "For Good" is the title of their favorite song.
Friloux says she does not regret the tattoo or want to get it removed, but she does wish to fix the tattoo. Perhaps, "the words can be outlined with white," said Friloux, to identify the words separately.
Like Friloux, junior communications major Halen Doughty also had an unpleasant tattoo experience.
At the age of 17, Doughty received her first tattoo done by a scratcher—someone who performs tattoos in their home. It was not until Doughty's third tattoo that she experienced a tattoo that she wants to be covered.
"It's not done well. The quality of the tattoo is poor and it's fading out…it wasn't a good decision overall," Doughty said.
After finding the tattoo online, she decided on getting the tattoo 20 minutes before actually committing to going under the needle.
She admits that being young definitely altered her decision-making.
Doughty reflecting said, "When I saw it I thought that would be cool. Three years later, I realize it's not."
She has 13 tattoos and plans on getting a lot more.  Her next tattoo is going to be a Phoenix to cover up the tattoo she dislikes.
Doughty says from now on she will only receive a tattoo with a specific meaning, and she will think longer and harder about the tattoo before getting it.
She now realizes how permanent tattoos are.