Starbucks fuels campus jam session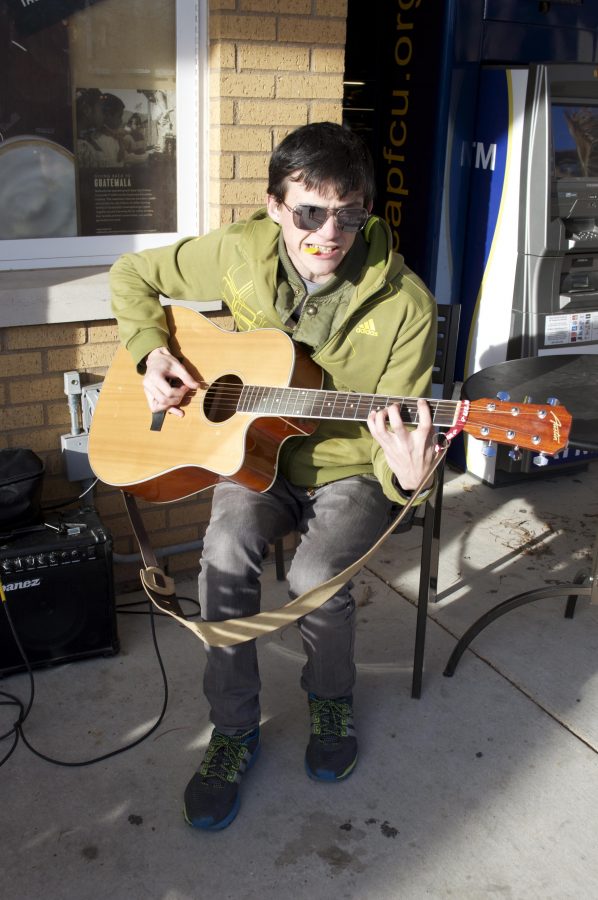 Gwendolyn Ducre
February 3, 2014
Dinner and a movie have always been the ideal well spent evening, but how about coffee and a show?  Starbucks has invited live entertainers to perform in hopes of bringing in more business.
Mason Howard, a sophomore music education major, has been singing and playing the guitar outside of Starbucks every Thursday at 4 p.m. since last semester. Howard has been playing the guitar since the sixth grade. Howard says he enjoys performing live and building crowds.
"The human ear can defiantly tell when something is live and something is recorded. Live stuff just sounds better in general anyway. I guess it will make more people smile," Howard said.
Starbucks hopes the live entertainment will bring in more customers. The café has always been known for its indie and upbeat atmosphere.
Janice Bice, a Starbucks employee, says she's noticed the increase of customers since the live entertainment has been set into place. Bice also said the entertainment give the campus and Starbucks a sense of community.
"Live entertainment involves the customers a little bit more. Since its on the campus, the students get to have something that I know they probably like more than just listen to the radio-get to see someone live. Then, they realize they can come in and study," Bice said.
Morgan Brown, a prospective student of ULM, also plays the guitar. Brown plays the guitar, drums and sings. He started playing the guitar five years ago.  Brown says he enjoys live performances because he's able to connect with the audience.
"When I play it's like my emotions are reaching out to other people and I can portray them differently with each song," said Brown. "It's always a blast when I play. I meet the students and build friendships with them and sing some of their favorite songs."
Brown says he gets a lof of One Direction requests from international students. Brown also said he will be auditioning for The Voice.
The entertainers receive a 10 dollar gift card as currency for playing.  As each perform, they are served a complementary cup of coffee.
Jessica Anders, a sophomore elementary education major,says she enjoys listening to Howard play. Anders also said she is impressed with the way people can play the guitar.
"It's a time to relax and just listen to someone play. He plays so much stuff I like. I'm generally busy, but I heard playing and figured I'd check it out," Anders said.
Both performers receive special requests and play their audience's favorite song. Students and bystanders stop to listen while others sit and enjoy their coffee.