Warhawks scratch out Red Wolves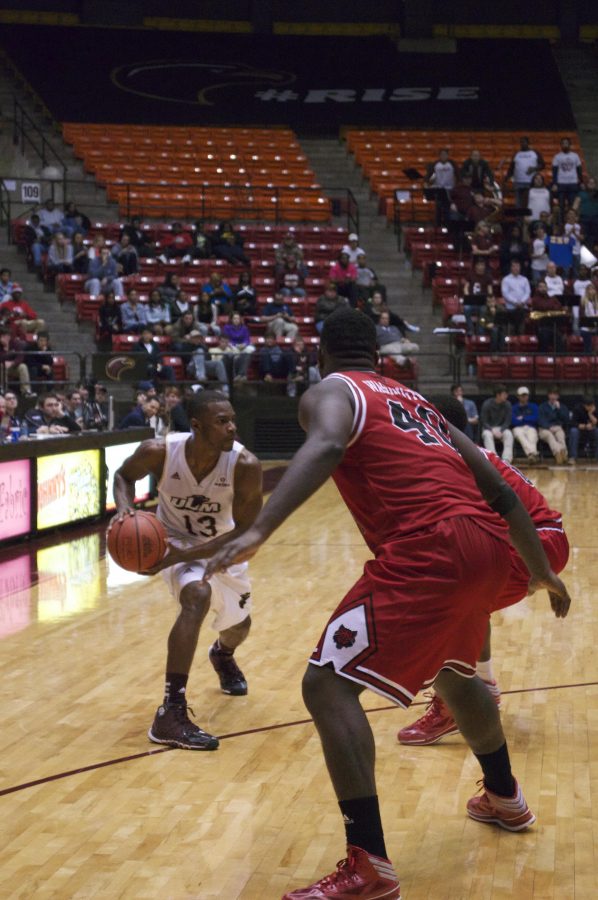 Dakota Ratley
February 3, 2014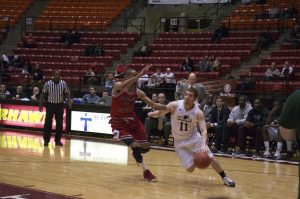 Dominant post-play led the Warhawks (7-9, 4-4 SBC) to an impressive 72-65 win over conference rival Arkansas State (11-8, 4-4 SBC).
The key to the win according to head coach, Keith Richard, was the lopsided point total down low.
"I thought we defended them really well in there, really well. Then on our end, we got the ball in the basket," Richard said.
The Warhawk defense played a key role in the game, racking up 7 blocks and holding the Red Wolves to a lowly 34.6 percent shooting percentage in the second half.
Tylor Ongwae set the offensive pace for the Warhawks, tallying 17 points. Ongwae also led all rebounders with nine. Marvin Williams put in 16 points, and Nick Coppola had career highs in both scoring and assists with 12 points and 7 assists.
Role players really stepped up in the game, including Chinedu Amajoyi. He scored 10 points, all of which came from the free throw line. Eight of his 10 points came in the last 2:30 of the game to help ice it for the Warhawks.
"Once again, being ready if your name would be called, if our team could just continue to do that, you know, we could be really competitive," Richard said.
The first half was a back-and-forth battle before ending in a tie. The Warhawks would take the lead with 18:13 left in the second quarter and would never give it back.
Arkansas State seemed to be building some momentum before Nick Coppola hit a three from beyond the arc with the shot clock winding down. The Red Wolves missed a three-point attempt of their own. A Warhawk dunk on the other end by  Williams stretched the lead to nine.
A block by Jayon James with 1:25 remaining put the exclamation mark on this game for the home team.
This concludes the ULM streak of three straight home games. The Warhawks lost the previous two against Western Kentucky and Georgia State, respectfully.
The win brings the Warhawks record to 4-4 in the Sun Belt moving into the  Saturday game against archrival, UL-Lafeyette.